Minute To Win It Games are great family fun, perfect for children and adults, and can be played at any party or big group get-together. It is also easy to come up with new variations of games – you can find great ideas all over the internet.
If you are looking for more silly ways to have fun at a party, try the Newlywed Game or Would You Rather.  These family games are perfect for a game night. And if you have a break in the conversation, you are sure to get a laugh with one of these kids jokes.
Minute To Win It Games
Here are a few variations of minute to win it games for adults and kids we have tried and love…
Minute To Win It Supplies
Do you have a group of adults and children you need to entertain? Play minute to win it party games! These are high energy games you can play with people of almost all ages. The format is perfect for a birthday party or other gathering with a big mix of people because it is easy to create variations and get everyone laughing!
There are so many ideas for fun minute to win it games for groups, so be sure to search the internet for even more. If you find some we don't cover in the game list here, please share them with us in the comments! Most of the ones below we have tried and had great success (so I share them with you). Most of the challenges work best with 2-3 players at once.
Here is a list of supplies you will need for these five games below… (you probably have a lot of these items already):
Cookies (store bought work best for stacking)
Straws (we love the fun striped ones pictured below)
Pennies
Ping pong balls
Red cups
M&Ms
Bowl
Be sure to have snacks and other things to do for those waiting for their turn. Games like Uno, Catch Phrase, and puzzles are great to have on hand to keep everyone playing and having fun. We also love a portable blue tooth speaker for music! Be sure to announce the games like a game show host!
Easy Minute To Win It Games For Kids
These are the best win it to minute games for kids! Although they are easy enough for kids, they are still fun for adults too!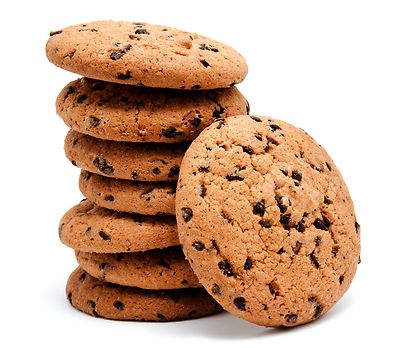 Cookie Face
This game is harder than it sounds, which makes it a total classic minute to win it game. Kids love it because it's hilarious to both play and watch, and you get to eat a cookie in the process of playing. It really doesn't get any better than that, right?
To play, simply have a player sit in a chair and lean their head back. Now place a cookie on a player's forehead, and start a timer or stopwatch if you wish. The goal is to move the cookie from your forehead down into your mouth using only your facial muscles, all in under 1 minute. No hands!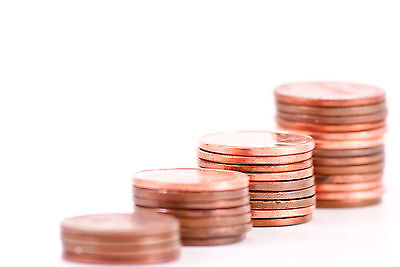 Stack it Up
In this super fun game, each player must stack as many pennies as they can in under a minute, using only one hand. This is another one that is harder than it sounds because you're racing against each other and trying to beat the clock.
We like pitting three players against one another and going for as many pennies on the stack as possible, but you can also do one or two players at a time with a goal of 25 or 30 pennies. An even higher-stakes variation might be having players put their dominant hands behind their backs to complete the task!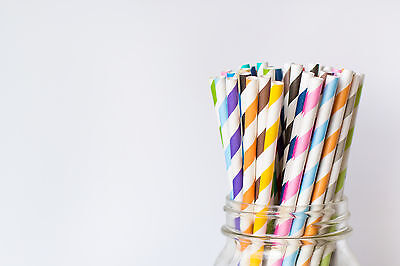 Suck them up
In this game, players place a straw in their mouth and transfer a pile of 25 M&Ms from one plate to another in under one minute. Only one hand may be used to hold the straw, and you have to move the candies by sucking them up, so they suction onto the straw.
To "up the ante," you can make a no-hands rule, so players have to act like human anteaters – it's tough! We put the plates on opposite sides of the table and it was quite the commotion getting the M&Ms from one plate to the other.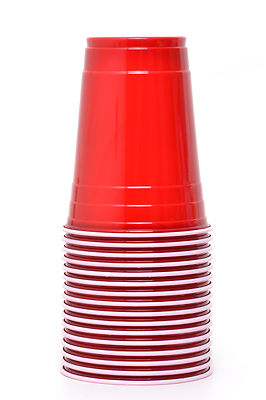 Stack Attack
Players stack up a triangle of 21 cups, then place them back into a single stack in under a minute. Two players can compete at a time – we used red and blue cups. Set this game up by simply setting out stacks of cups at opposites sides of a table.
When you start the timer, players will race to build their triangular towers, then take them all down again and put the cups back into a stack. We didn't get that far in every match because the cups would go scattering everywhere in the excitement! If the stack collapses before the time runs out, the other player wins.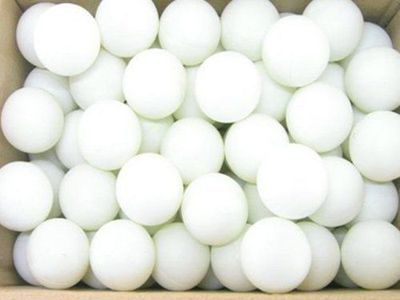 Scoop it up
Using only a spoon in your mouth, transfer 6 ping pong balls from one bowl to another in less than a minute.  No hands! Well, you can use your hands, but only if you drop the ping pong ball, and then they can be used to place the ball back into the original bowl for another transfer attempt. This game is made super tricky by how lightweight and bouncy ping pong balls are – we had balls ricocheting off every which way!
More Minute to Win it Games for fun!
Have an individual or a team keep a balloon afloat for one minute by only using their heads, toes, etc. or whatever rule you make up.  When the balloon touches the ground, they're out of the game. The last person or team with a balloon afloat wins. This game is also called Defying Gravity – you call it whatever you want!
Attach an empty rectangle Kleenex box around a player's waist and fill it with 8 ping pong balls. Now shake and move about to try to remove the ping pong balls from the tissue box. An old pair of pantyhose makes a great way to secure it to players' waists. This one, also called the Shamrock Shake, will have you in tears with laughter!
Attach a pedometer onto the head of each player and have them move their head back and forth quickly to achieve as many "steps" as possible before the timer runs out. Talk about ridiculous fun – I felt a little dizzy after trying this one but the kids couldn't get enough of it.
Players bounce a ping pong ball off the wall and into a bucket. Whoever has the most balls in the bucket at the end wins. It's a simple concept, but it takes a little finesse to be good at it. Watch your kids slam the ping pong balls at first thinking that's the way to get it done – so funny!
Minute to Win it Games for Groups
Minute to win it team building exercises can be a great way to improve workplace relations. These games ideas are great for big groups with players taking turns going head to head. It can be hard to find minute to win it games with no supplies, but here are some great challenges that use minimal and easy to find supplies!
Wrap it up
One person on each team gets mummified by streamers, toilet paper, wrapping paper, or whatever else you want to use. The player can stand in place, or rotate while their teammates or partner wrap them.
Bottle to Bottle
In this game, one 2-liter bottle is filled with small cereal or candy pieces like jelly beans. Then another bottle is taped to the top, and players must shake the pieces from one bottle into another, like a crazy hourglass.
Iron Man
In this game, players stack iron nuts or other small objects on top of each other using only a pair of chopsticks.
Choosing Cups
Here's another plastic cups minute to win it game. Set out a large number of cups (20 to 25 cups) and put a sticker on the bottom of one. Now fill them all partly full of water – the fuller the cups, the harder this game is! A player must lift one cup at a time to find the sticker.
Countdown!
Here's a fun minute to win it party game idea for New Year's Eve! Fill boxes with different numbers of bells. A player shakes each box and has to decide how many bells are in each one. They must place the boxes in order. Christmas jingle bells work great for this game.
FUN Party Games AND FOOD