A boxy cosmetic bag is a must-have for every woman and it is the perfect gift to give her, no matter her age! The sleek lining of this bag is easily wipable making a spill easy to clean up. However, the boxy design helps make that spill preventable! This makeup bag makes a thoughtful (and very useful) handmade gift.
You can use the same farbirc to whip up this
DIY face mask
, or this
handy tote bag
. I love giving out free patterns for the cutest gift!
How To Make a Boxy Cosmetic Bag Tutorial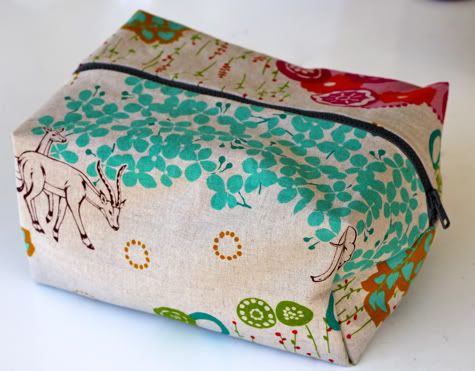 Look! Something you can make for a man!

OK, so this one is for my friend Felice. Not a man. But a woman who enjoys cosmetics and bags and just had a birthday. It has a canvas outside and oil cloth inside for spill containment and easy wiping clean. But oil cloth not required.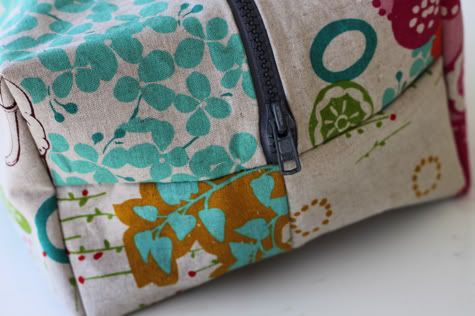 I used Echino by Etsuko Furuya, Quiet Ground, Oil Cloth in Natural and the matching canvas, both available at Fabricworm.
Sizing is up to you. My finished boxy make up bag is quite large. You might want to make yours smaller. I don't know any man that would need this much space for his toiletries.
So my pieces measure:
2 pieces canvas outer 16X14
2 pieces oil cloth lining 16X14
One 16″ zipper
but i suggest, for a more normal size, going 14X12 with a 14″ zipper
1. Cut your fabric.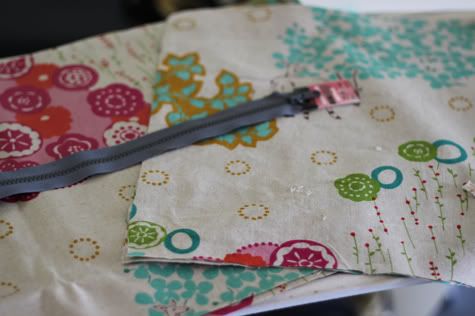 2. Lay one piece of canvas (or whatever outer fabric you are using) right side up. Lay your zipper facedown with the zip to the left with the top edge of the zipper lined up to the top edge of the fabric. Now lay a lining piece (oil cloth) facedown on top, with top edges lined up, like so: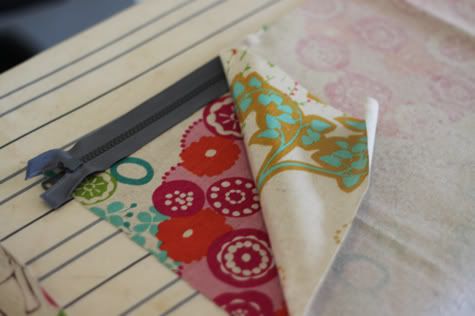 Sew in place with your zipper foot:


Now fold your pieces wrong sides facing.  Lay your other outside piece right side up. Now lay your zipper and assembled pieces with the outside fabric face down and the lining fabric facing up as pictured. The zipper will be face down with the zip to the right this time. Make sure all the top edges are lined up: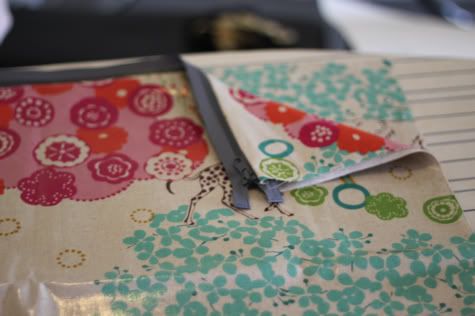 Lay your other piece of oil cloth (lining) right side down on top with the edges aligned.  You can pin at the very edge (pins leave holes in oil cloth but you won't see these in the final bag):


Sew in place with your zipper foot.

3.  Flip all the pieces around so the zipper is at the top and your oil cloth (lining) pieces are on the outside right side up.  Sew straight across the bottom:

4.  Now bring the seam you just sewed to the center, above the zipper like so. Unzip the zipper halfway so you can turn it inside out when you're done: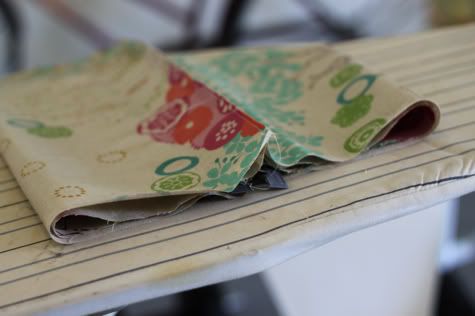 Flatten it out and sew up each side, across the zipper.  Reinforce the zipper edges by sew back and forth over them a few times.  Trim your edges:

4.  Now pouf up your bag, still with the oil cloth to the outside.  Pinch each corner in and pin it.  Determine what height you like and draw straight line at the same measurement across each triangulated corner (i did 5″):


Sew that line with a straight stitch: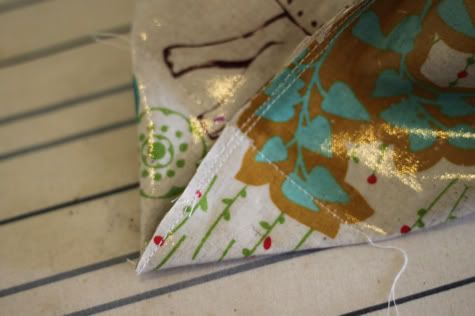 Cut off the triangle: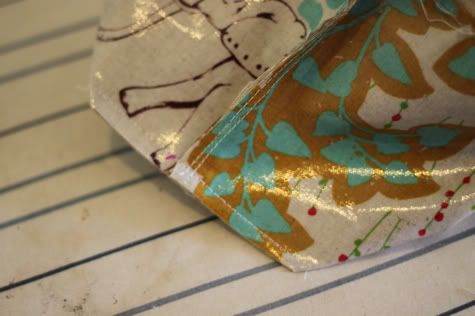 Repeat on all four corners.  Now your bag looks something like this:

Turn it right side out.  You're done!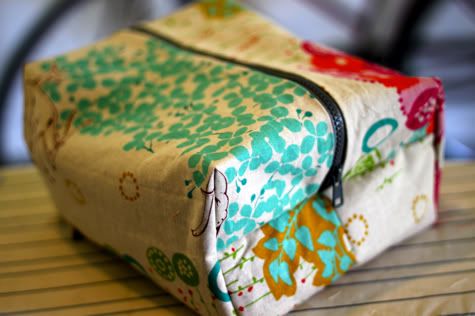 Pretty quick and simple right?

Stuff with sunscreen and the like.  Don't worry about spills, you can wipe it clean!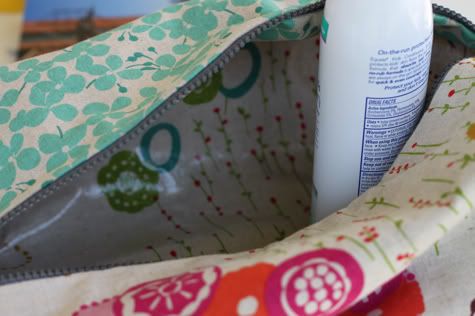 Thank you to Jaime from
Prudent Baby
for this great sewing tutorial. This mini makeup bag is the perfect gift for the hard-to-buy-for teenage girl.  Add some of her favorite skincare items and she will be delighted.
More great gifts to sew