Teacher Appreciation Week is coming up this week (the first week of May).  Get creative with these  ideas from some of the most talented bloggers during my Teacher Appreciation Gift Ideas series! All April we will be featuring great ideas. I can't wait to see what they share. You will be totally prepared with ideas to thank your teachers!  This Pencil Sharpener Charm Bracelet is the perfect way to give a handmade gift. Give a gift card with these colorful teacher appreciation gift card holder.
Hi! I'm Jen Hadfield from Tatertots & Jello, and I'm sharing a fun teacher appreciation gift idea today!
With four kids, I've seen firsthand the power of a great teacher — and I don't think we can thank our teachers enough for all they do. I love to find ways to support them!
As the year ends, it's a great chance to share thanks one more time with our children's teachers. So here's a fun summer tote idea, complete with free printable!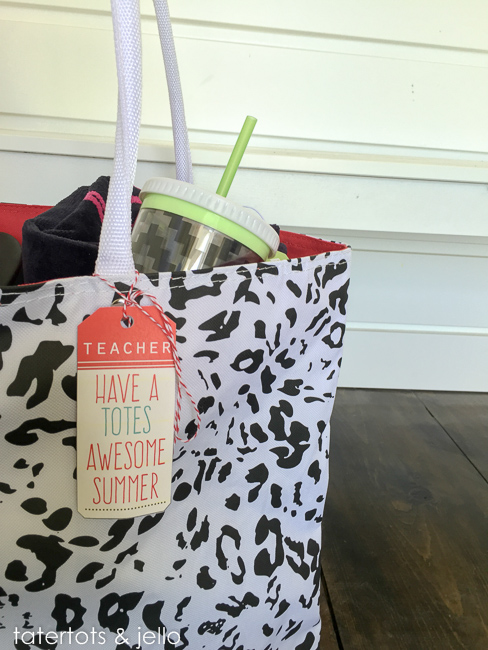 This is so easy and fun to do. I don't want to give my kids' teachers more food (although I'm happy to bring cookies and other snacks to the teachers lounge during parent teacher conferences!) — but I do want them to feel appreciated.
So here's all you need to put this together:
I popped down to my local variety store and picked up a cute black and white tote, along with a beach towel, insulated tumbler, flip flops, a couple of snacks and a gift card (you don't need to include the gift card). Include whatever you think your child's teacher might enjoy during the summer — even a novel or a magazine!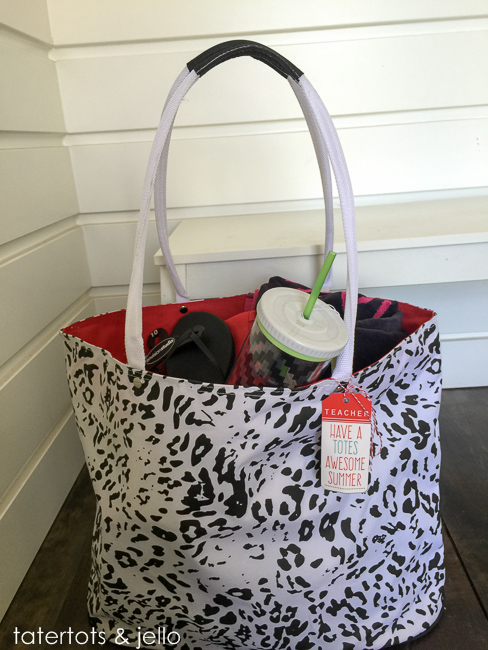 Then just print out the free printable tags below, choose the color you like best, and have your child sign his or her name on the back!
Here are the printables!
Just right-click this link or the image below and choose "save link as" to download the printable PDF!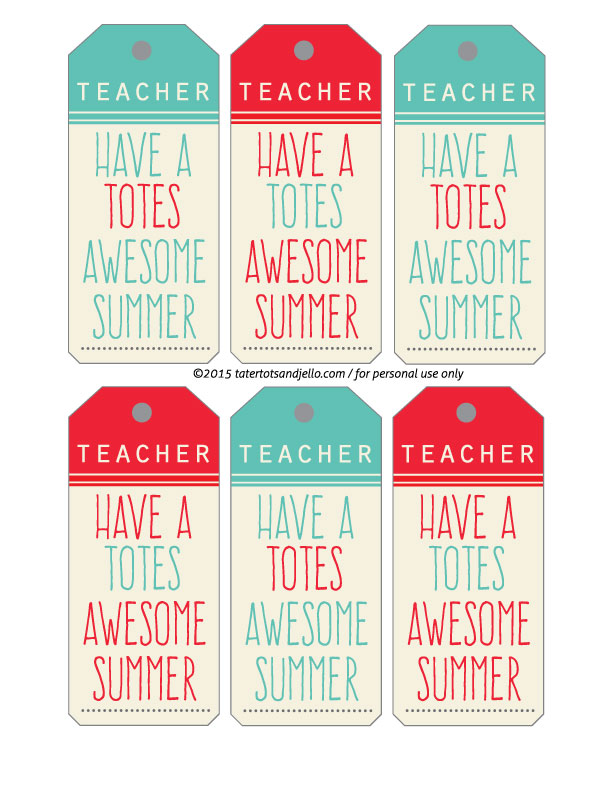 This a great way to make sure your teachers know you "totes" appreciate them!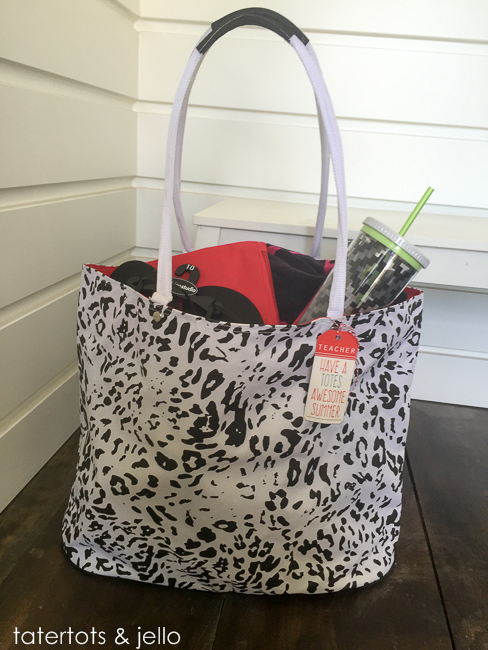 * * * * *
Check out some other fun teacher appreciation gift ideas: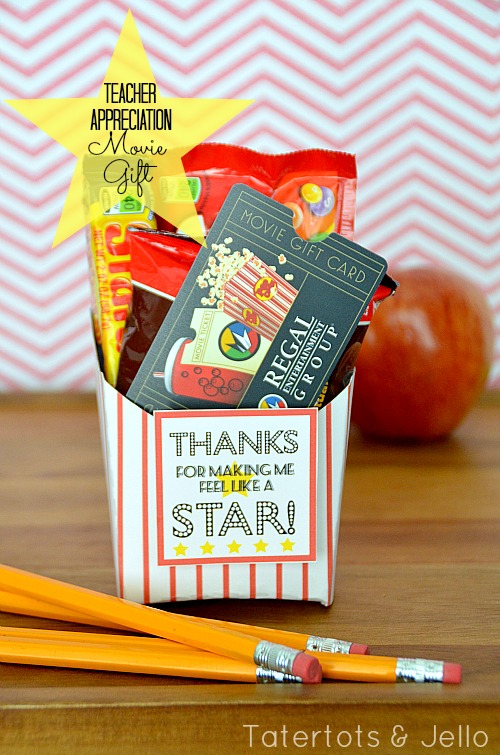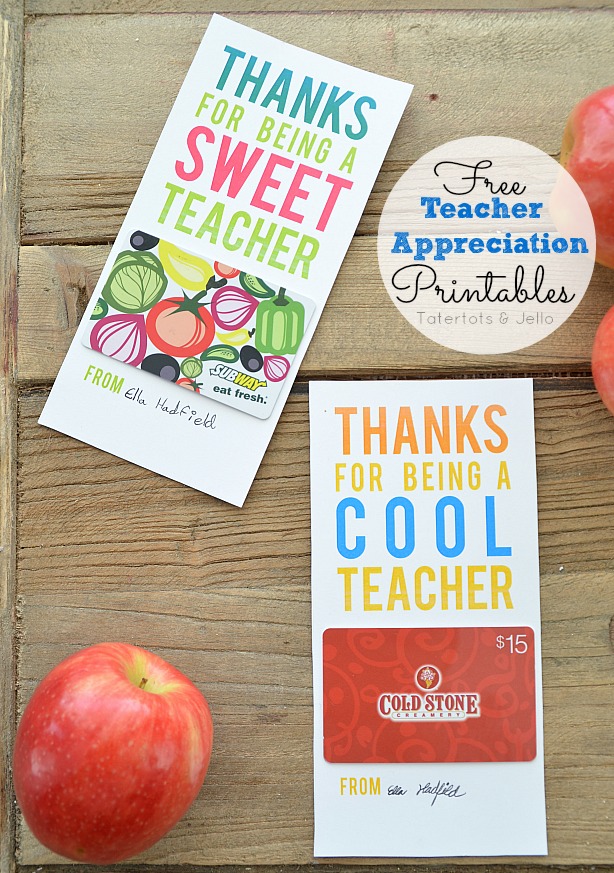 Come and visit for some DIY and decor inspiration!
Tatertots & Jello on Pinterest
Tatertots & Jello on Instagram
xoxo