Teacher Appreciation Week is the first full week in May. Through all of April I am excited to share some amazing ideas from some of the most wonderful bloggers for my Teacher Appreciation Gift Ideas series! It's a great month! You will be totally prepared with ideas to thank your teachers!
Hi there Skip to My Lou readers! I'm Jen from Tatertots & Jello and I am thrilled to be here. I love Cindy's Teacher Appreciation Week Series. There are always so many amazing and creative ideas shared.
My idea is a super simple one. I figure that teachers get so many gifts over the years, they might enjoy a gift certificate. So I made a couple different gift card holders. And you can attach any type of gift card to it that you want.
I've made a little grey box to make it even easier to attach the gift card. All you need to do is print off the printables on card stock and then attach the gift card!
And here are the printables!
Just right-click this link or the pictures below and choose "save as" to download the printable PDF. Print as many as you need on card stock and place the gift card over the gray square. Don't forget to have your student sign them!!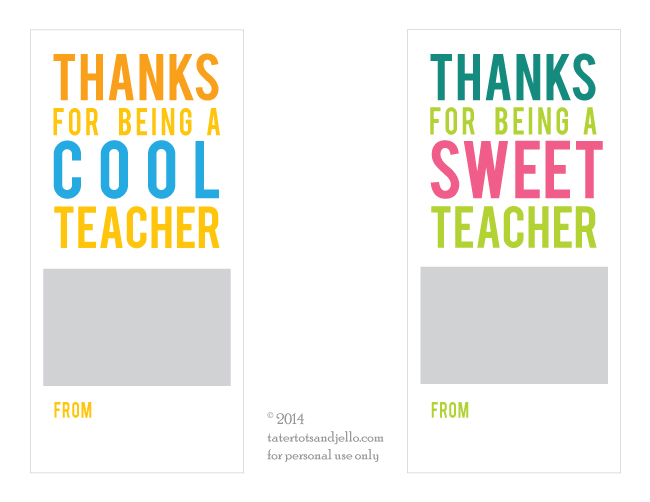 I hope you enjoy them!!
And here's another little printable I made recently: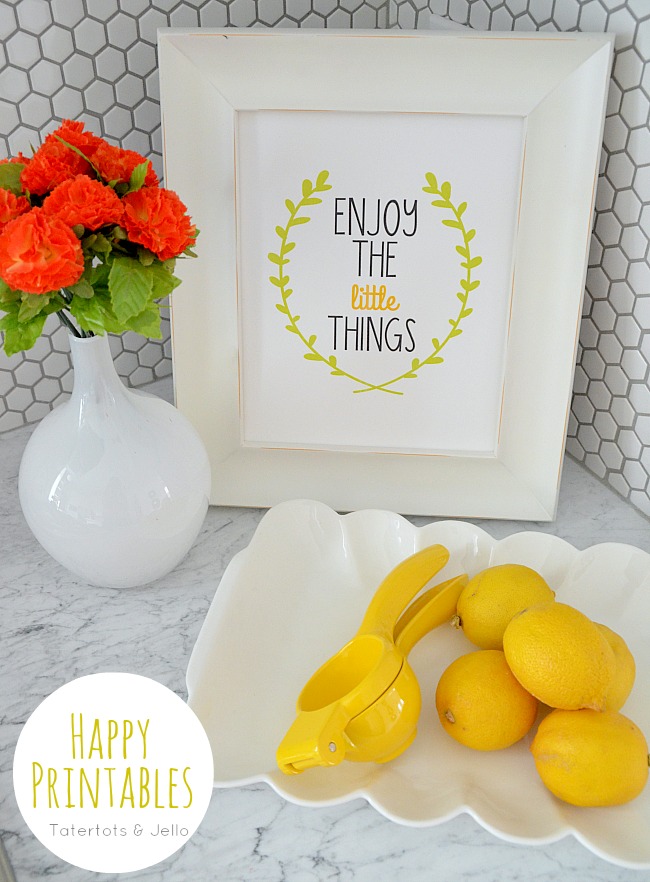 Enjoy the Little Things Printables
xoxo

Stop by Tatertots and Jello for more crafty inspiration and to enter the Show your Appreciation giveaway today (you get a new entry each time your visit our guest blogger)! We are giving $1,000 from Michaels! You won't want to miss this!