This DIY Kids Rock Collection Kit is a great way to entertain kids and get them outside!   It is  a fun kids activity to keep kids busy this summer. If you are looking for more boredom busting ideas check out all our summer crafts and activities  ideas to keep creative and having fun this summer. The best craft bloggers are sharing  fun kids crafts! From making a kid friendly Blueberry Mango Popsicle recipe to this  Splish Splash water maze fun  you will find great ideas for your summer vacation.
Hey friends!  I am Pam from Over the Big Moon and I am excited to be hear with you all today to share this awesome DIY Kids Rock Collection Kit! I blog with my good friend, Lisa, and we are two Moms who are over the moon for all things home and family. We share free printables, recipes, DIY crafts, and so much more!
Now for the tutorial on how to make this awesome kids rock collection kit!  This rock collection kit will provide your kids hours of exploring and collecting this summer!!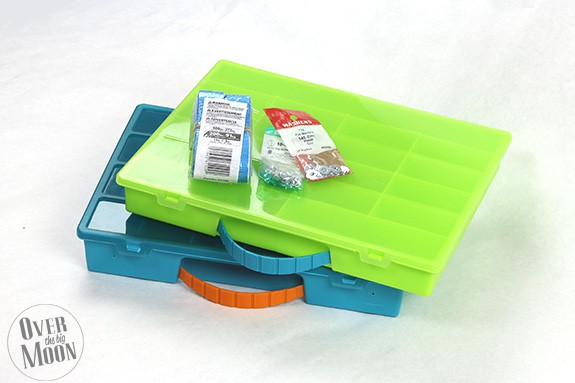 Supplies Needed:
– Art/Utility/Loom Container (these are called 100 different things, you can find them at any craft store)
– Lashing Strap (1″ wide)
– (2) 10-32×1/2 Flat Slotted Screw with Nut (found at any hardware store)
– (2) #10 Flat Washers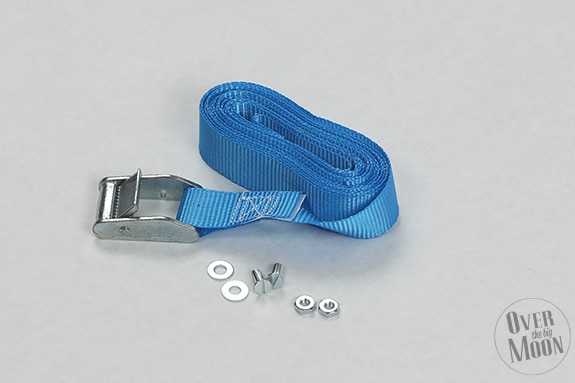 Directions:
Follow the step by step instructions below.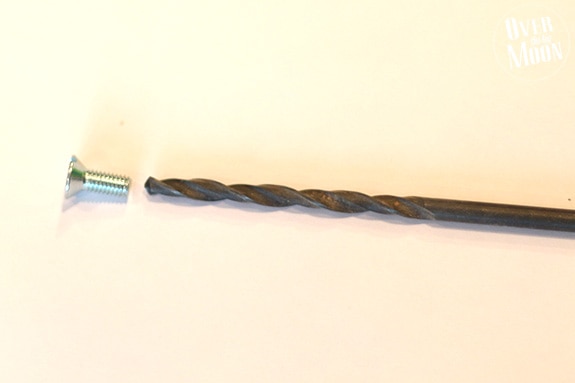 1)  Find a drill bit that is the same size as the end of your screw.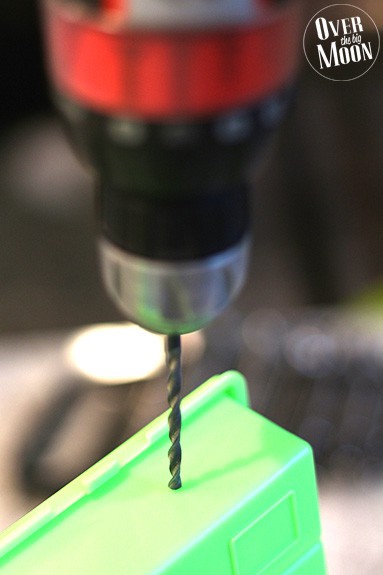 2)  Take the bit you found, and drill holes evenly on each side of the handle.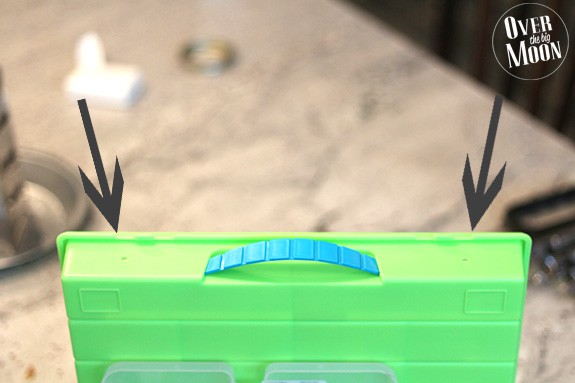 It should look like the above picture, when you're done drilling.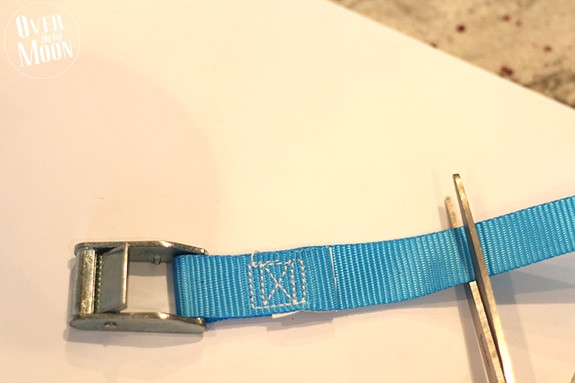 3)  Take your lashing strap and cut it about 4″ from the latch.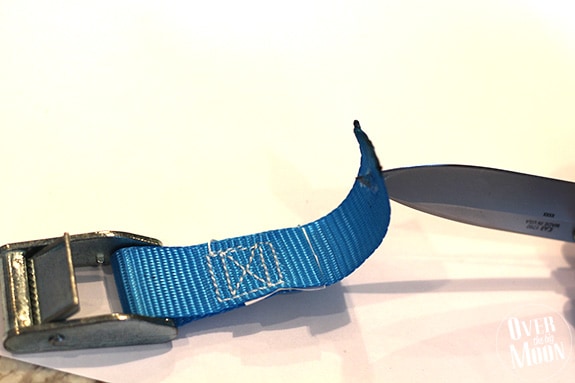 4)  Take a sharp knife and poke a hole in it about 1/2″ in from where you cut it.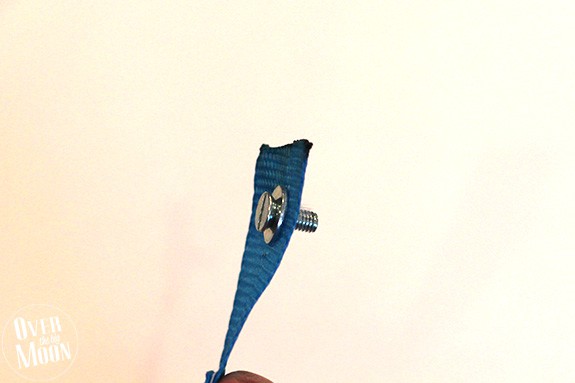 5)  To prevent fraying, take a lighter and burn the edge of the strap. Then take a washer and the machine flat slotted screw and push it through the hole of the strap.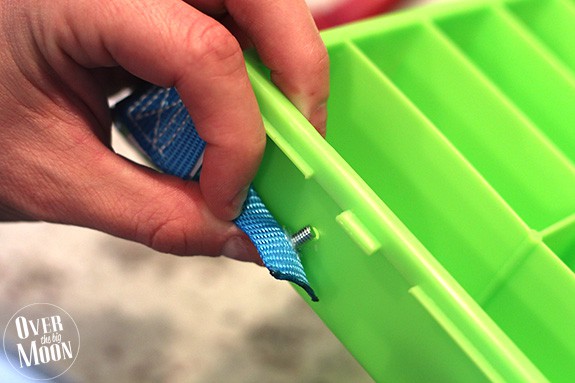 6)  Then push the screw through the hole of the kit that you drilled.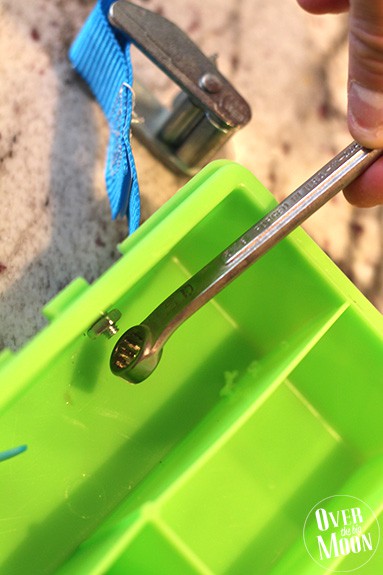 7)  Put a nut on the back end of the screw and tighten it.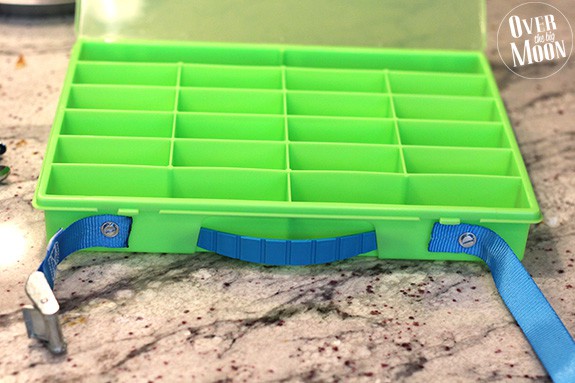 8)  Take the other end of the strap and measure it to the length that fits your child and cut it.  Then repeat the previous steps to attach it to your kit.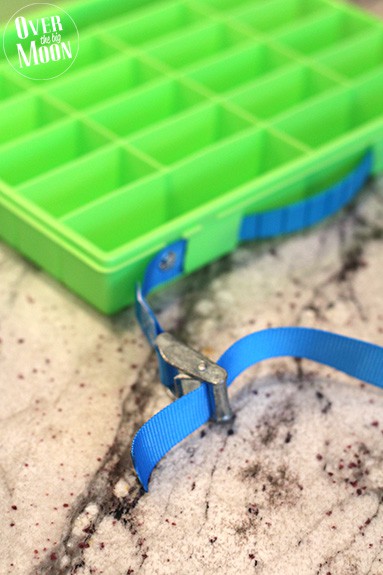 9)  Connect the two ends of straps and by sliding the strap through the latch and adjust if necessary.
10) Download the Box of Rocks Kit Label and have your little one color it and then attach it to the front of their kit!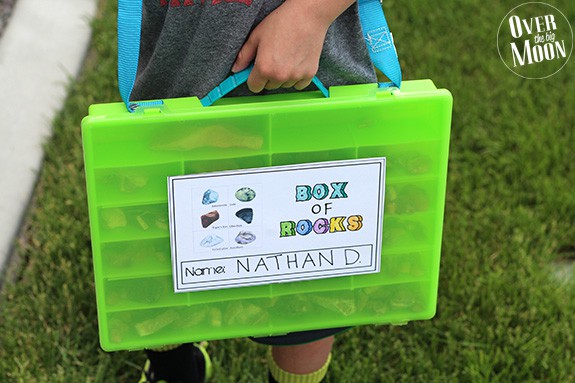 11)  Have your little enjoy it for hours and hours and hours!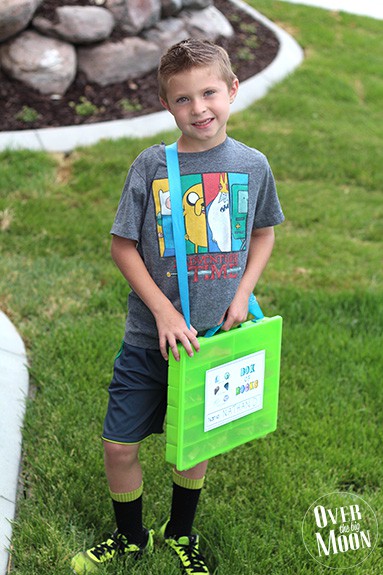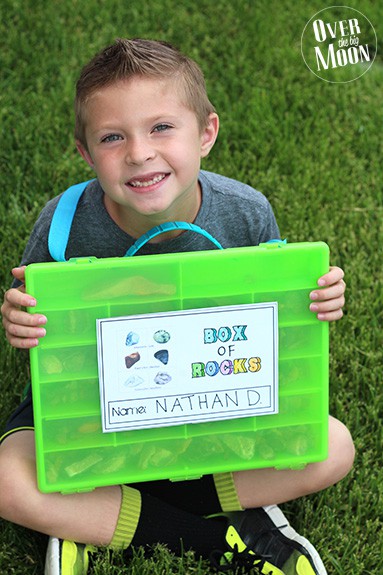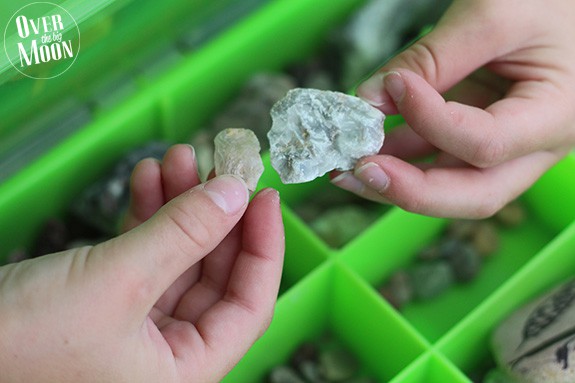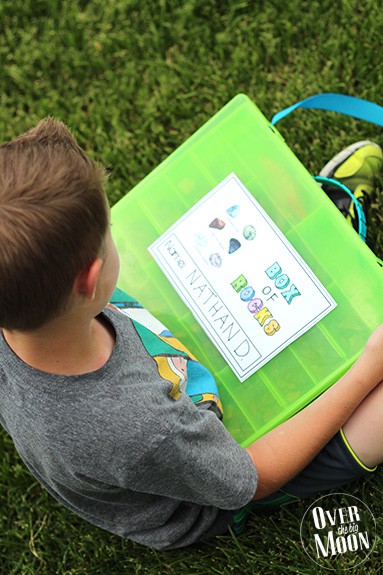 Thanks friends for reading along today! We hope you will come visit us at Over the Big Moon soon! Be sure to check out our:

60 Days of Summer Fun | Industrial Pipe Shelves | Lemonade Stand Printables | Strawberry Mango Salsa