I am so excited to be here today at Skip to my Lou! I have been a follower for so long and I am honored to be sharing with all of you today!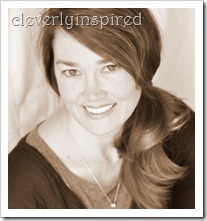 I grew up in a Irish house. My maiden name is Doyle 🙂 I wanted to create some cute classic artwork to display for the month of March. A favorite prayer is the Irish Blessing…I am sure you have heard it. I took one of the phrases out…"and may the road rise to meet you…" added a sparkly shoe…and tada wall art 🙂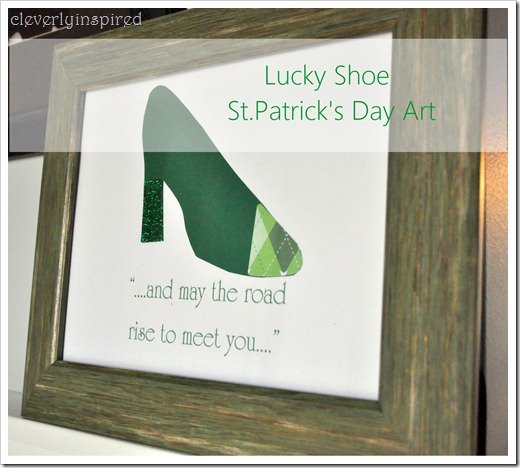 It would be fun to display this in an entry way…a positive thought as you leave for the day is always a good thing. And a rockin pair of heels will always put a spring in your step right?!?
Here is what I did…..
Using white card stock I printed my saying on the bottom of the paper. (green ink and Occidental font in 48 point—is what I used)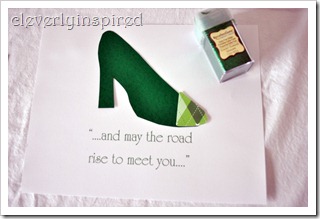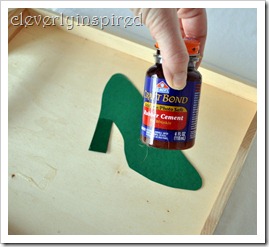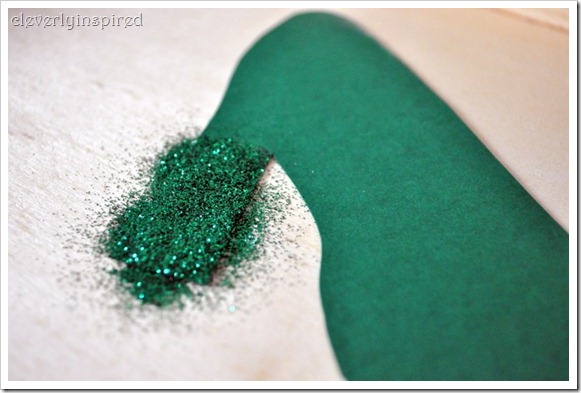 Then I printed a template of a shoe. I found my template by searching Woman's high heel on google images. I printed it out and cut.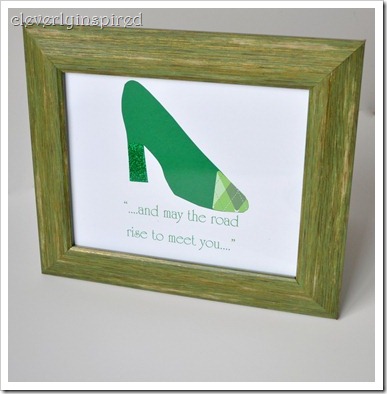 I used green cardstock for my shoe and embellished the heel with some fine green glitter..and a fun plaid toe (scrapbook paper). Glue it all together and frame!
It will be fun to display this every March 🙂
I hope you can come stop by and visit me at Cleverly Inspired!