Campfire Cones are a great twist on the summer classic!  Easy to make and even easier to eat your kids will love these.  This is just one of the many Kids Crafts and Activities we are sharing this summer here on Skip to my Lou . Just check out this boredom buster idea list for even more inspiration. This US map game is a great way to help your kids learn about the United States while they play a game they love….BINGO!     Welcome Pam from  Over The Big Moon….

Hey everyone! I'm Pam from www.overthebigmoon.com!
Over the Big Moon is a place where I share lots of DIY's, Recipes, Printables, Home Decor and more as I enjoy all phases of life with my cute little family!
During the summer we love to BBQ and my kids are always begging for Smores for dessert, but I hate the mess!! So, we have started making these Campfire Cones! They are the perfect way to make amore's and they are so much easier!
Ingredients:
Sugar Ice Cream Cones
Aluminum Foil
Milk Chocolate Chocolate Chips
Mini Marshmallows
Optional:

peanut butter
sliced strawberries
sliced bananas
Butterscotch Chips
caramel
Campfire Cones
Directions:
Fill the sugar cones with whatever toppings you would like. When we make peanut butter cones, we generally line the inside of the cone with the peanut butter and then add any additional toppings we want!  When I use caramel, I like to fill the bottom of the cone with it!
Once your cone is filled, tightly wrap the entire cone in aluminum foil!
To cook on the BBQ: Place on a heated grill for 5-8 minutes, turning multiple times.
To cook in the oven: Heat the oven to 350 degrees and bake for 5-7 minutes.
This is also a great treat to make while camping! You can easily make these by placing them on some coals for 4-8 minutes! We love to make them after making Tin Foil dinners, because we already have heated coals!
If I am already BBQing for dinner, then I always just throw them on my barbecue! Otherwise, I really like cooking them in the oven! I feel like they cook better if you have them "stand up" through the slats of the oven rack! This particular night, I just threw them on our BBQ!
And here they are! In all their chocolaty glory!
ENJOY!
Make sure and check out a few of my other favorite summer recipes:

Bacon Wrapped Chicken Kabobs | Summer Slush | Balsamic Dressing Bruschetta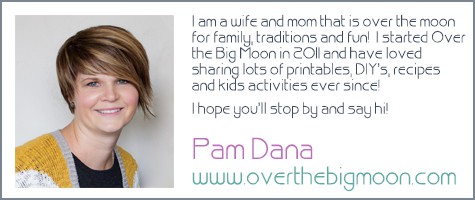 Want to see lots of other recipes, DIY's, printables and more?
Follow me on Instagram | Pinterest | Facebook!
Thanks to Cindy for having me today!