Craft Stick Bracelets are a great way to spend a summer afternoon crafting. It is  a fun kids activity that will keep kids interested and creative!   If you are looking for more boredom busting ideas check out all our summer crafts and activities  ideas to keep kids active and entertained this summer!  The best craft bloggers are sharing  fun kids crafts! From DIY Butterfly Net  to Rubberband Chinese Jump Rope you will find fun creative ideas!
Hello Skip to My Lou readers! I am Lisa from Over the Big Moon, where I blog with with my good friend Pam. We love to offer free printables and blog about all things home and family. Today we are sharing a fun craft for kids that will keep your kiddos busy for hours this summer!
These bracelets were so much fun and the best part was the supplies were easy and inexpensive.
Here is what you need:
Jumbo craft sticks
Leather cord
Sharpies
Fun duct tape (optional)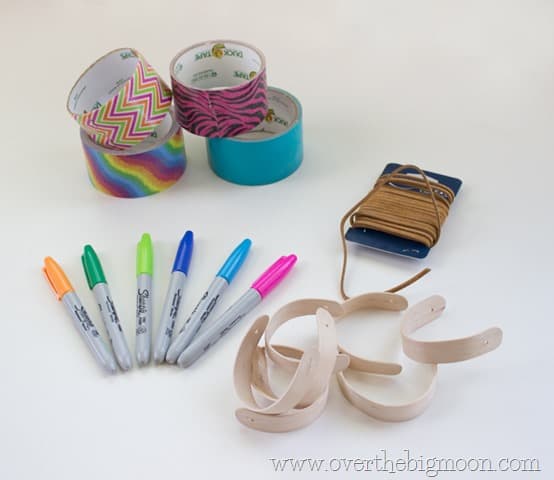 First off you need to bend the sticks. To do this without breaking them you have to boil them for 20-30 minutes. (I learned this the hard way but it is easiest to drill the holes before you bend them. You just want to drill a hole big enough for the leather string you will be working with on each side of the stick.)
You can do as many as you want at a time but keep in mind you will need a cup for every 3 sticks. I found that you are probably going to lose a few a long the way so its best to do a few more than you really want. After 20-30 minutes they will be hot but soft enough to bend. To bend them into glasses, fold them and push them along the shape of the glass to get the proper shape.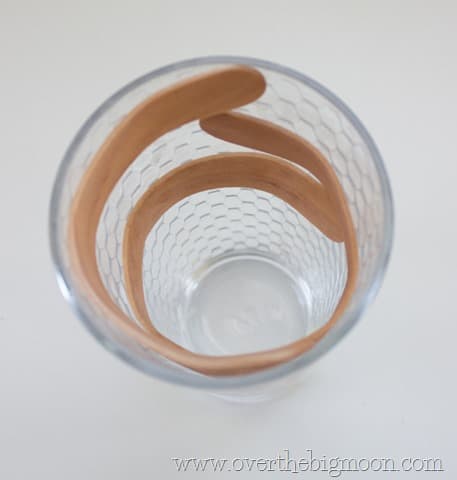 Let them dry completely and when they are dry they will stay in the rounded shape.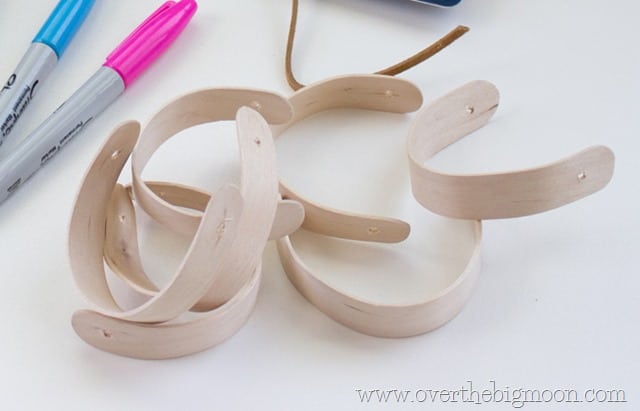 If you haven't yet, drill holes at this point but beware if you wait until this stage many of them will split. Its best to drill them before you boil them. Now the fun part – decorating! You can use markers or fun duct tape.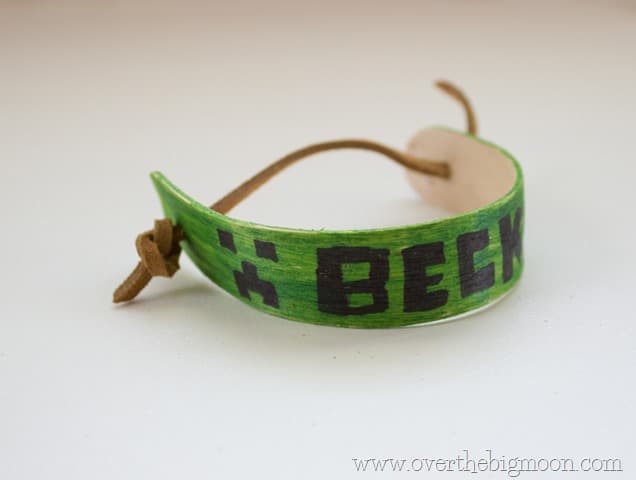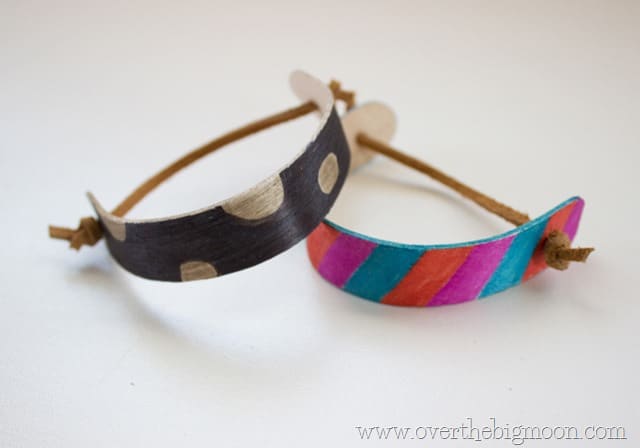 To use duct tape, just cover the front with duct tape and smooth the back out as much as you can. Use scissors to open the hole up bigger so you can thread the leather through.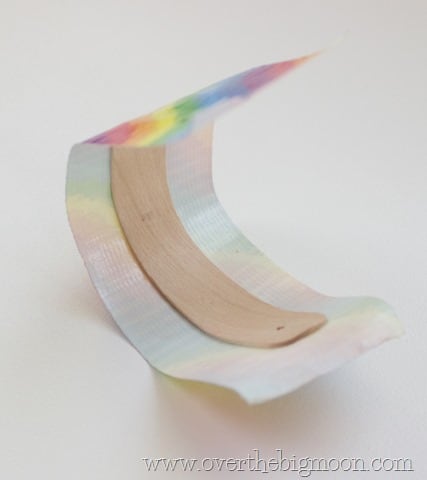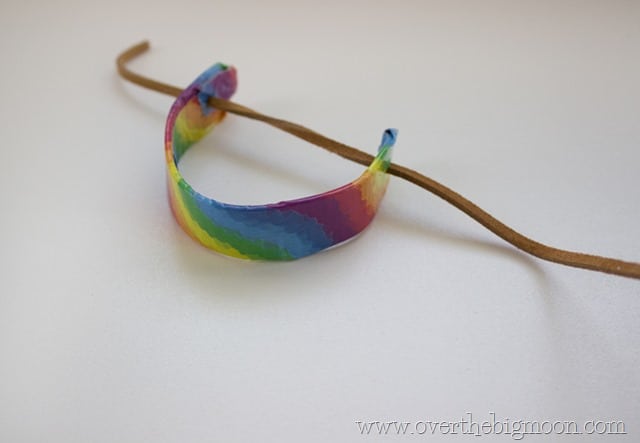 Its easy to close the bracelets off with the leather string,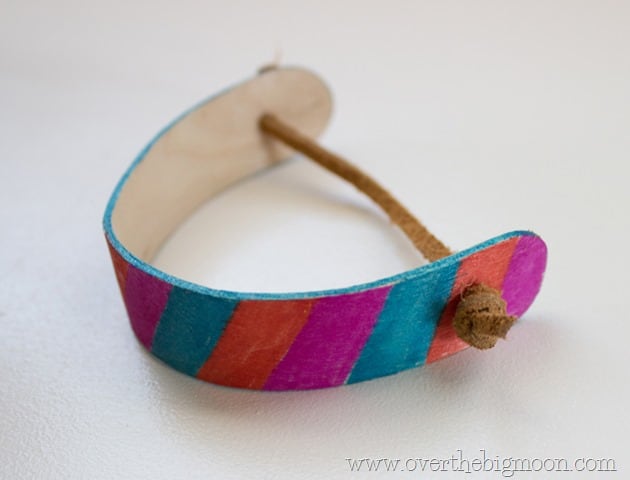 Simple, fun, and they will inspire all sorts of creative juices in your kids!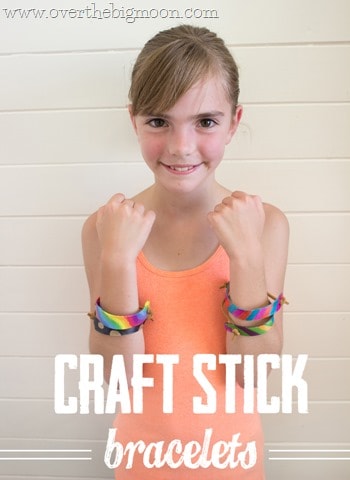 Come check out all the other summer fun we have on Over the Big Moon like our 60 Days of Summer fun, 3 Ingredient Perfect Pina Coladas, and our free printable Summer Chore Chart.
  Website – Facebook – Instagram – Pinterest
Author and co-founder of Over the Big Moon since 2011. I am passionate about creating, graphic design, DIY projects, gardening, cooking and all things home and family…with the exception of laundry! Most importantly I am a wife to my best friend, John and a Mom to 3 amazing boys! Stop by and stay hi!