Welcome Lolly Jane sharing this darling Cherry Teacher appreciation gift. Teacher appreciation is the first full week in May. Get prepared with these darling teacher appreciation ideas.  You will also like these teacher appreciation gift card holders.
Cherry Teacher Appreciation Gift
Hi STML friends! Happy to be here today 🙂
We adore our kids educators and know they put their time and talents into their students daily so we love to spoil them with little things all week for Teacher Appreciation Week ! This Cherry gift teacher idea is a fun idea you can keep small or make grand, depending on your own time and budget. 😉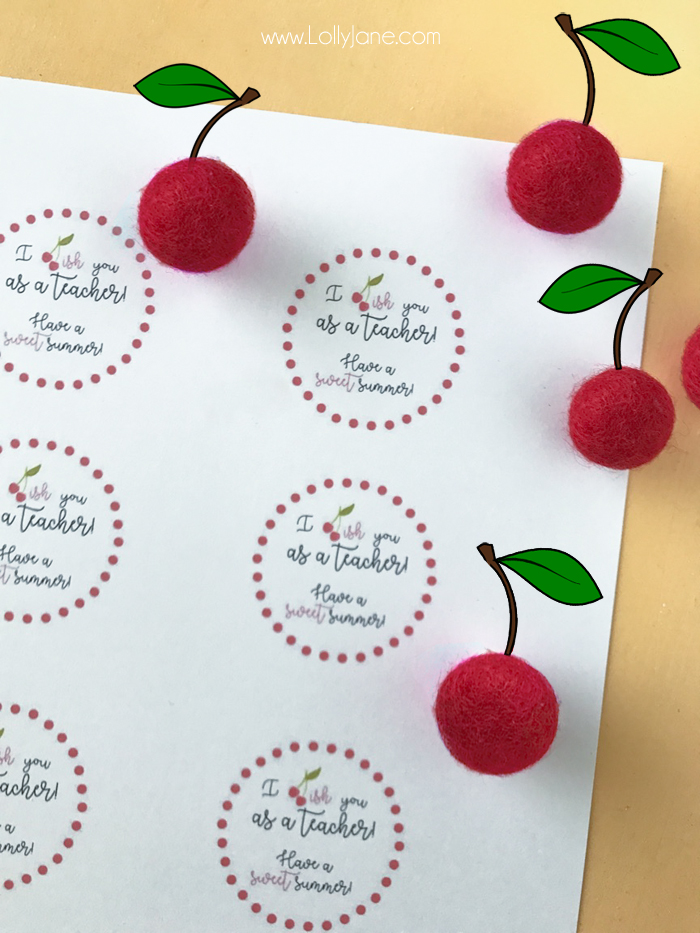 We have some good farmers markets in this area and my sons teacher is all about fresh fruit so we whipped up this cute printable tag "I CHERRY-ish (cherish) you as a teacher! Have a SWEEET summer!" and paired it with one of our favorite kitchen gadgets, the Cherry Chomper.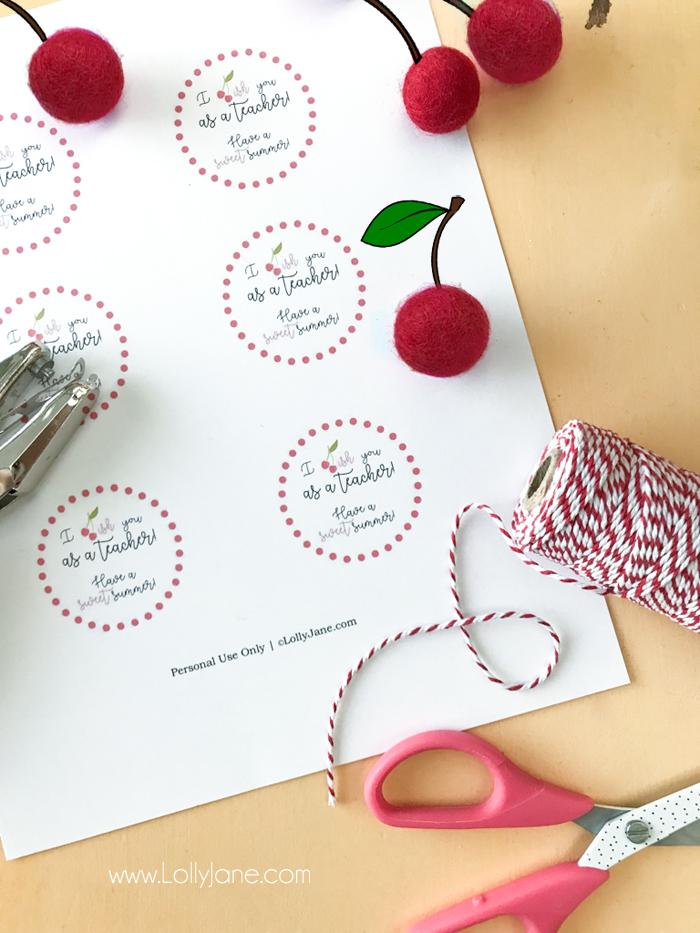 I know his teacher will love this as is so we tied our tag onto it with bakers twine and he plans to give it to her in the next few weeks. Easy peasy!
Download these free cherry teacher appreciation tags and snag your cute Cherry Chomper here!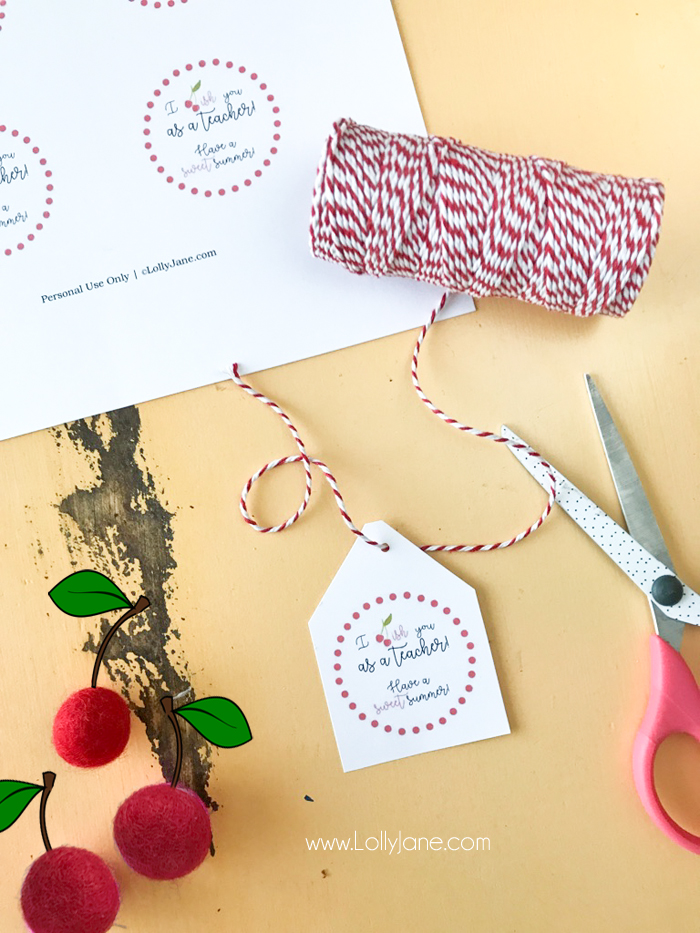 You can spruce it up with a basket of fresh cherries, and a giftcard to a farmers market or grocery store to pick or choose her own variety of cherries!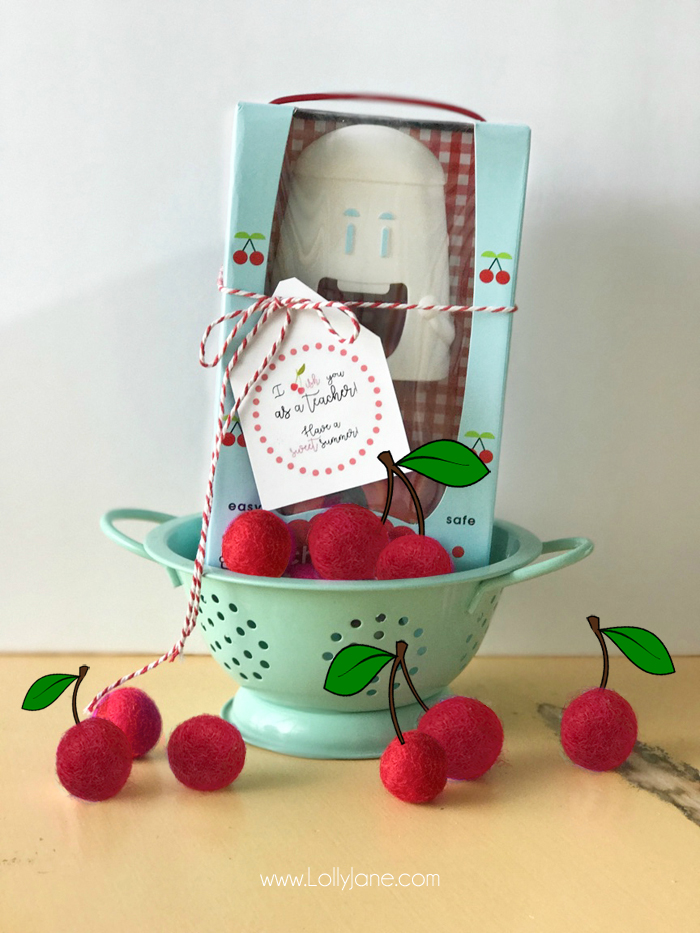 You could even nix the cherry chomper and just give her gummy cherries. Whatever you choose to do, I'm sure your teacher will appreciate the effort of thanks for all the hours he or she puts into your child each day! 🙂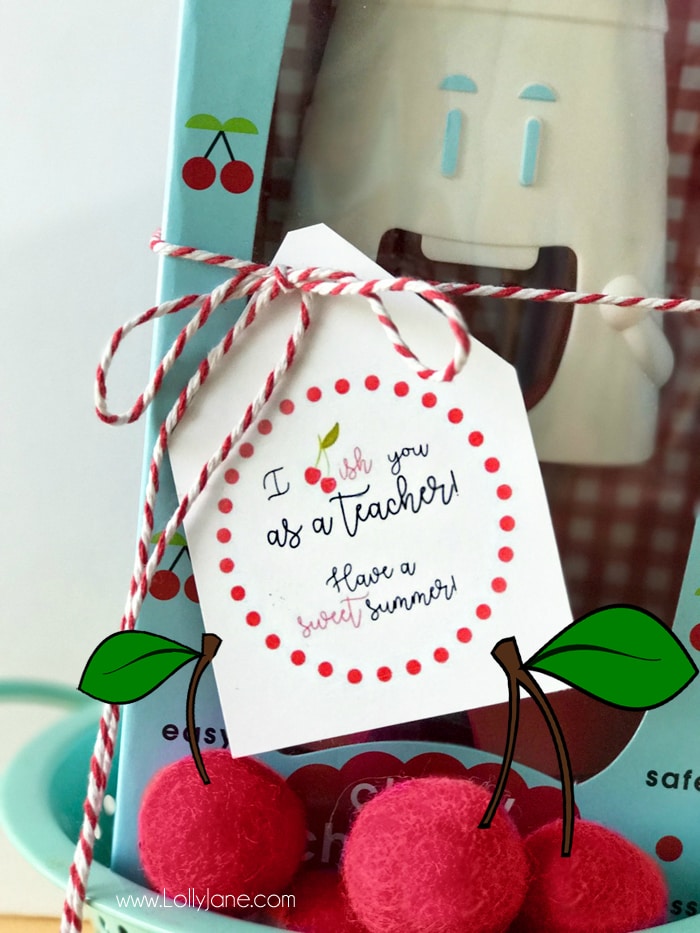 For more teacher appreciation ideas, check out our free "Mani Thanks" printable tag,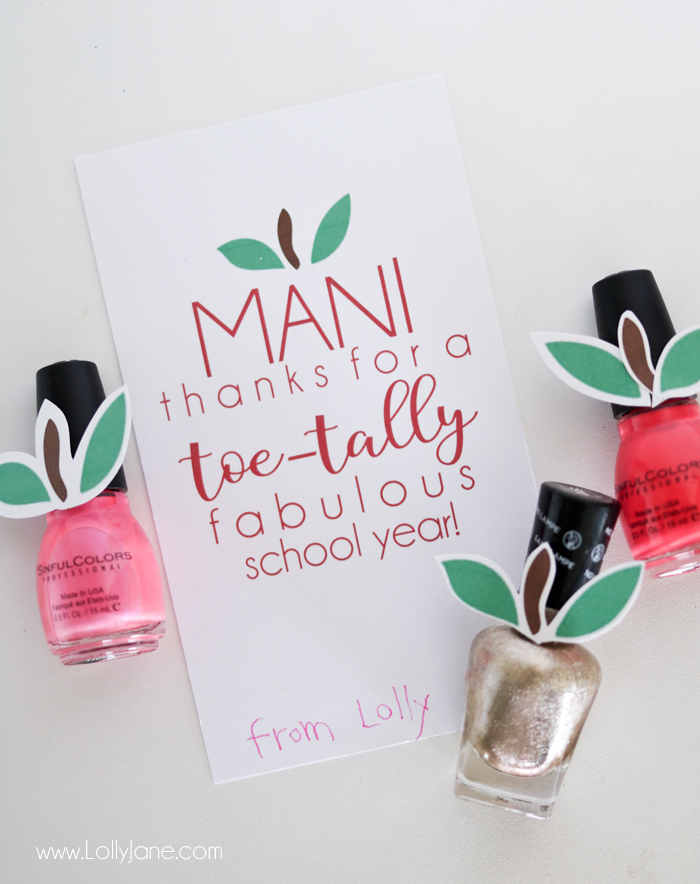 our printable "Influence of a Teacher" art,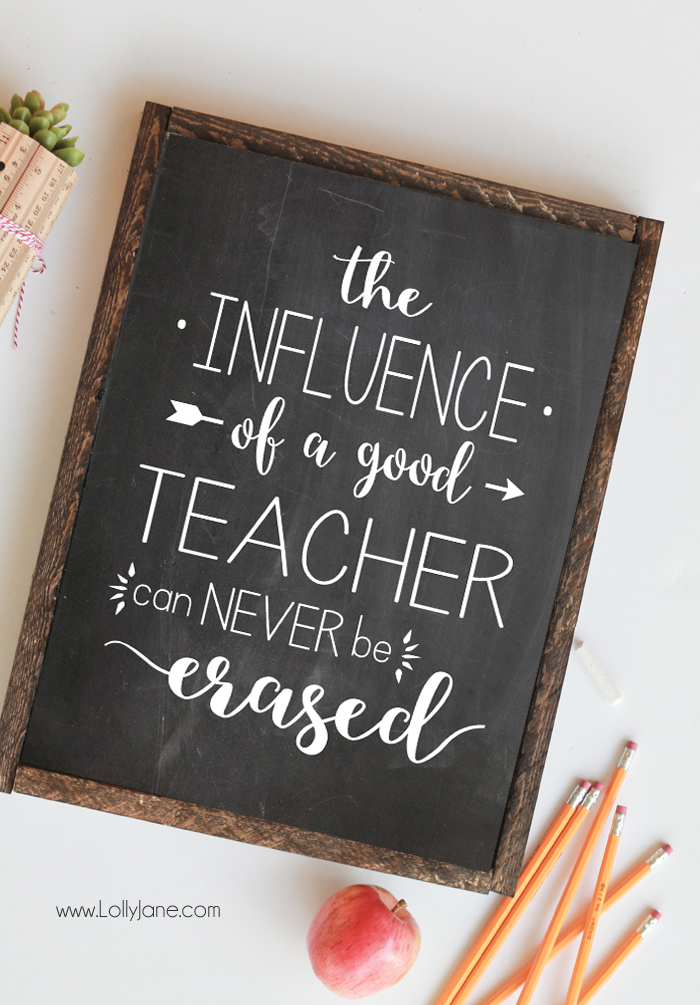 or our DIY Ruler Vase to make him or her a little something special for their classroom!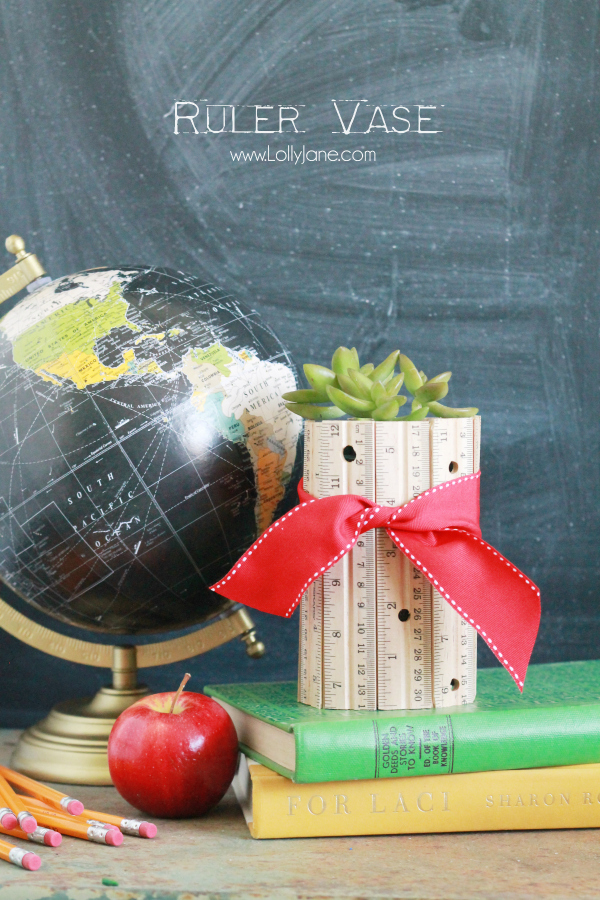 A big thanks to Cindy for letting us borrow her space for the day. Happy Teacher Appreciation week! Follow along on Lolly Jane for more teacher gift ideas!
Instagram | Facebook | Pinterest | Twitter