Teacher Appreciation Week is the first full week in May. Through all of April I am excited to share some amazing ideas from some of the most wonderful bloggers for my Teacher Appreciation series! It's a great month! You will be totally prepared with ideas to thank your teachers!
Hello, Skip to my Lou readers! I'm Katie from Sew Woodsy. We are a husband and wife DIY team. I love to sew, make cards, and decorate our home, and Jon, aka Mr. Woodsy is a hobby woodworkers and can't stop getting himself into home DIY renovation projects. I am proud to say that Skip to my Lou was the first craft blog I started reading (what feels like many years ago, now). Cindy inspired me to get sewing again with her easy-to-read sewing tutorials.
I digress… Today, I'm going to show you how to make a super easy washi tape notebook to give to your child's favorite teacher! Depending on your child's age–they might even be able to complete this DIY project themselves.
Supplies:
Notebook
4 varieties of washi tape
scissors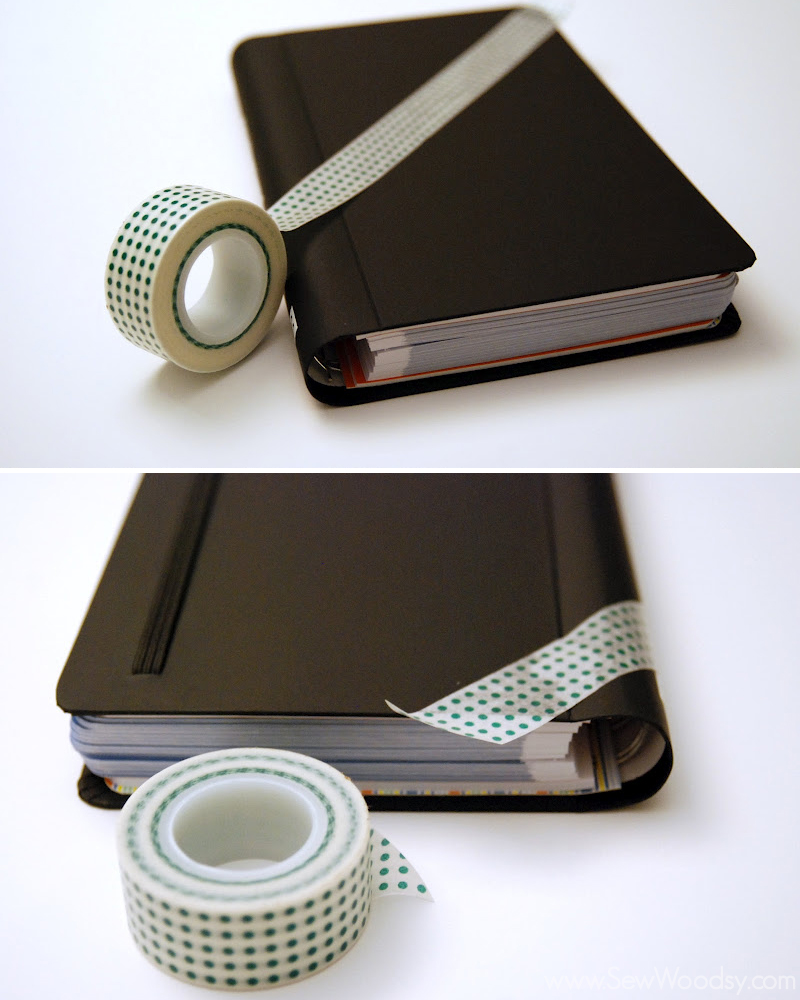 1. Start for the right top corner and carefully begin placing your washi tape across the front of the notebook wrapping the tap all the way around to the back of the notebook.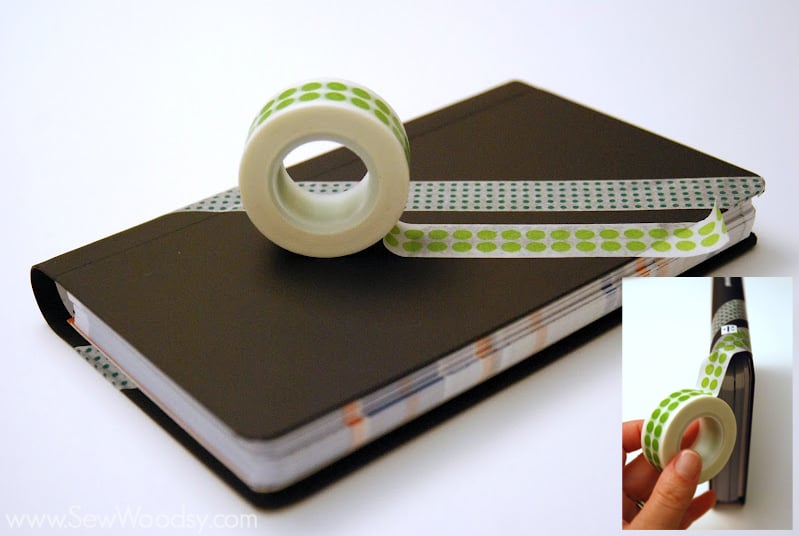 2. Repeat step 1. You'll notice in the corner photo that the tape ended up on the end of the spine. That's perfectly ok. Just cut it a few inches out and wrap it in the inside of the notebook.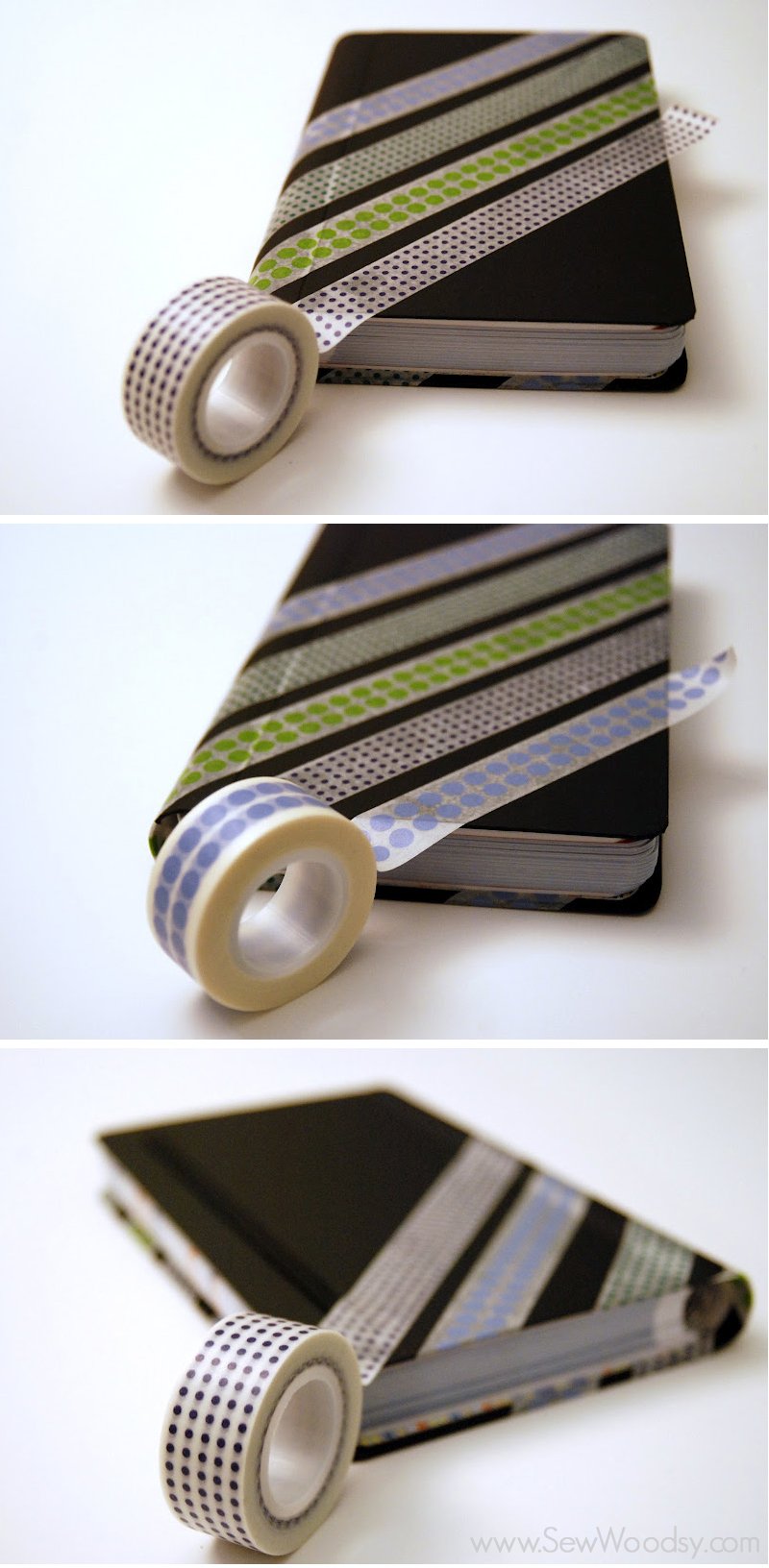 3. Keep creating diagonal lines with the washi tape until you are happy with how it looks.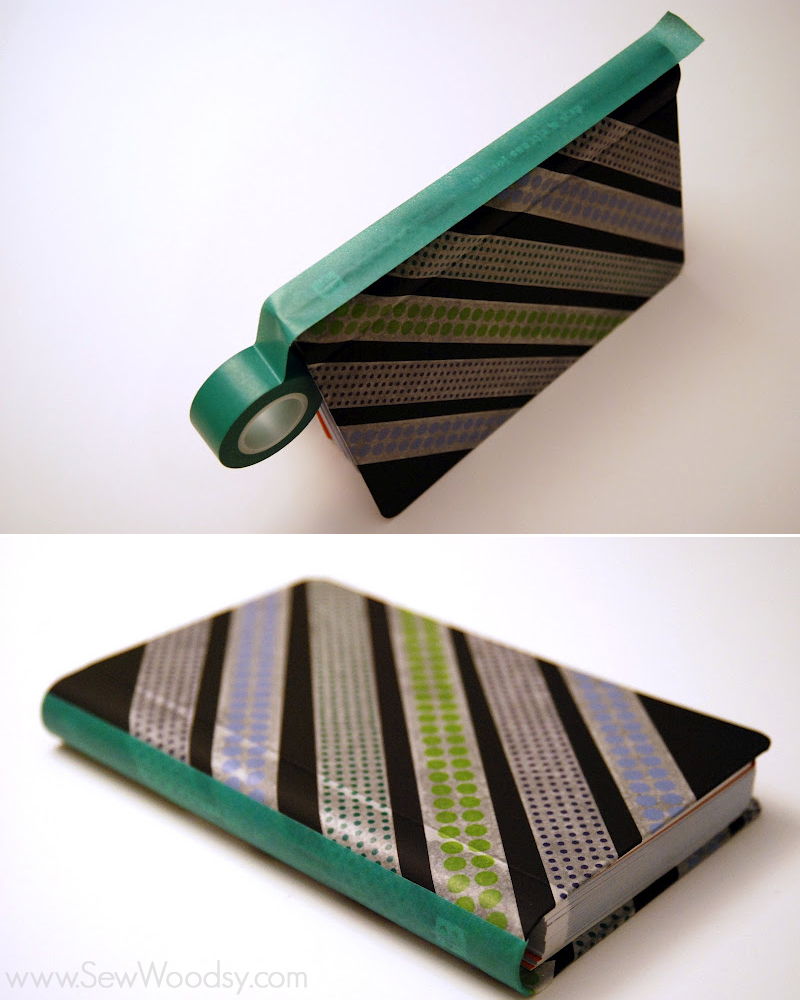 4. I then added a solid piece of teal washi tape to the spine to give it a little more character and hide the writing that was on the spine. I tucked the tape inside the spine.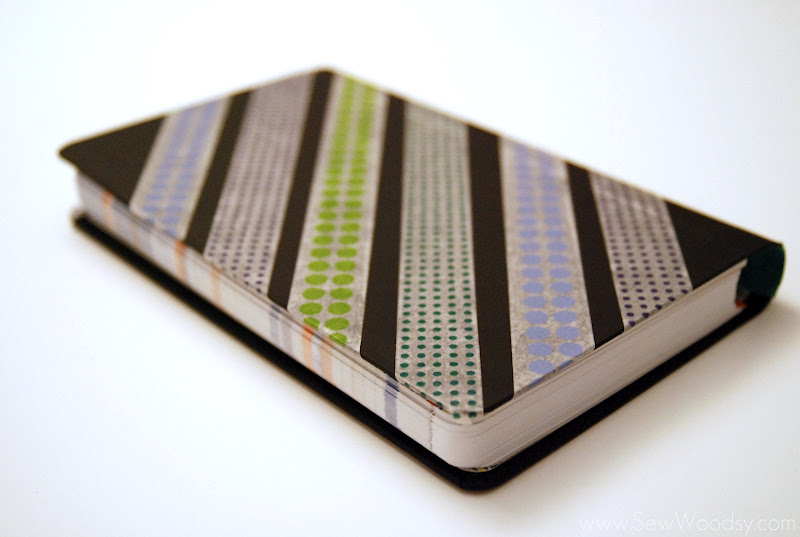 Now, give your favorite teacher this super hip notebook!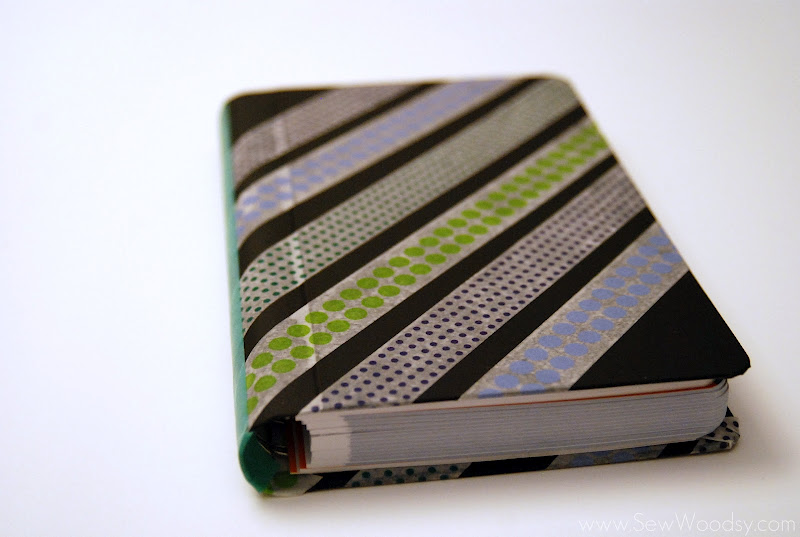 Thanks for having me over today, and be sure to stop by Sew Woodsy today to see how I created washi tape pencils that match the notebook.
Remember, you can always come visit Mr. Woodsy and I over at Sew Woodsy and follow our DIY updates on Facebook, Twitter, and get inspired on Pinterest.
You might also like these other teacher appreciation ideas.