Welcome to the Bake Craft Sew Along! If you love to sew then you won't want to miss a day of sewn handmade gift ideas. According to Kelly is featuring gifts that can be crafted and A Southern Fairytale is sharing recipes perfect for making edible gifts! Don't forget to enter our SEW Amazing Giveaway. Just visit Postively Splendid today.
Hello, everyone! My name is Amy, and my blogging home is known as Positively Splendid, my own cozy little corner where I strive to inspire individuals of all skill levels to create lovely things with their own two hands. I would love for y'all to stop in for a visit!
There is no better way to quickly and easily add a touch of holiday flare to a room than by adding some throw pillows to the mix, and opting to DIY pillows instead of buy them ready-made can not allow you to achieve the look you really want, but also to save a ton of money in the process! Today I'm sharing a pretty snowflake pillow I made recently to use for my holiday decor this year. I love the Scandinavian feel of this pillow, and the best part is that it took me well under a half hour (from start to finish!) to make!
For this project, you will need…
An 18″ pillow form
1 fabric piece cut to 18×18″ (for the pillow front main panel)
1 piece of white twill cut to 10×10″ (for the pillow front patch)
2 fabric pieces cut to 12×18″ (for the pillow back panels)
Small felt snowflake decoration (I found mine in the ornament section last year at Target, but you could easily hand cut your own snowflake from any color of felt you like using a snowflake template as your guide)
Hot glue (optional)
Shears
Coordinating thread
Basic sewing supplies: machine, iron, etc.
For a more detailed explanation for how to construct envelope-back pillow covers like this one, including helpful diagrams to guide you along the way, be sure to check out my Envelope-Back Pillow Cover Tutorial, which includes a free downloadable PDF.
Directions
Fold the raw edges of the pillow front patch piece under 1/4″; press.
Place the pillow front main panel piece face up on a work surface. Position the pressed pillow front patch piece so it is precisely centered on the front main panel piece. Pin. Edgestitch around the edge of the patch piece to affix it to the front main panel.
Apply a narrow hem to one of the long edges of each of the pillow back panel pieces. (To do this, fold the edge under 1/4″ and press. Fold another 1/4″, press, and stitch.)
Place the completed front panel piece face up on a work surface. Position one of the back panel pieces face down along the top edge of the front panel piece, right sides facing, so that the seamed edge of the back panel piece runs through the center of the front panel. Make sure to precisely align all raw edges and top corners. Pin. Position the remaining back panel piece along the bottom edge of the front panel piece in a similar fashion; pin. (Note: The seamed edges of each of the back panel pieces will overlap at the center of the pillow.)
Using a 1/2″ seam allowance, stitch all the way around the perimeter of the pinned pieces.
Clip the corners, finish the seams with a serger (or a wide zig-zag stitch on a standard machine), and turn the cover right-side out.
Affix the snowflake decoration to the center of the front patch either by stitching or–for an even faster option!–by using using hot glue. (Note: If you use hot glue to affix the snowflake, the cover will be spot-clean only.)
Slip the completed cover onto the pillow form. You are finished!
A pillow cover like this one would make a fantastic, out-of-the-ordinary holiday gift! I just love the graphic detail of the felt cutout.
A huge thank you to Cindy for having me over today!
I invite you to stop by Positively Splendid any time!
You'll find lots of great handmade gift ideas…
Plenty of holiday decorating ideas…
Classic Cuffed Christmas Stockings
Yummy holiday recipes…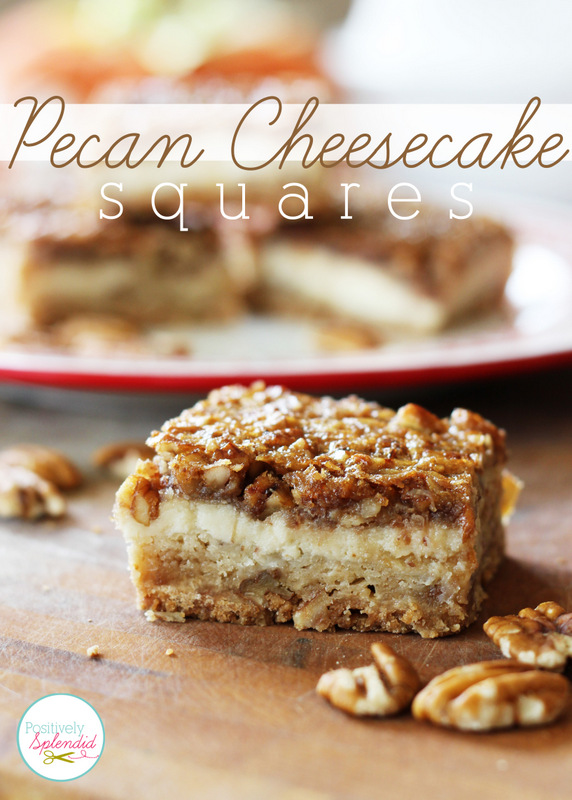 …and even a swoon-worthy giveaway of sewing goodies worth more than $1000!
Connect with Amy
Blog :: Facebook :: Pinterest :: Twitter :: Google+ :: Instagram