Make Somebodys Day! Send Good Vibes. Everything you need over 50% OFF. Learn More
Teacher Appreciation Week is the first full week in May. Through all of April I am excited to share some amazing ideas from some of the most wonderful bloggers for my Teacher Appreciation Gift Ideas series! It's a great month! You will be totally prepared with ideas to thank your teachers!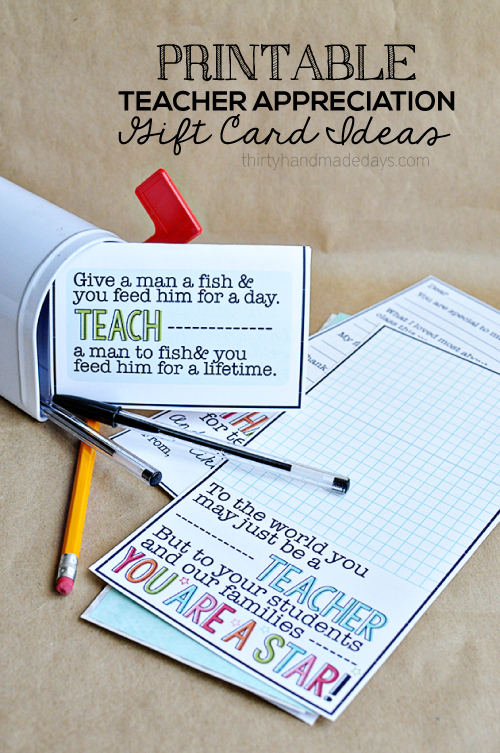 Hi everyone! I'm Mique from Thirty Handmade Days and the Queen Bee Market. I love printables and I love giving gifts. I also LOVE good teachers. I'm so happy to share a simple idea that will help make a regular old gift card a little more special.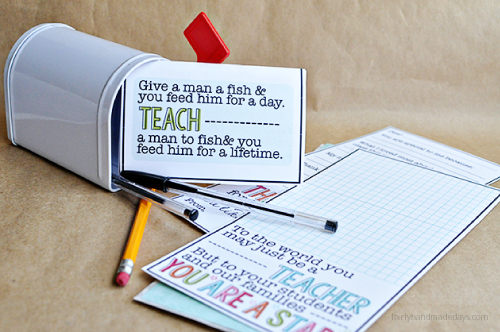 At the beginning of the school year I had my kids teachers fill out a sheet with information about their favorite places to eat, go and things that they loved. It's been awesome to refer to throughout the year and know we are giving them things that they will truly appreciate. This gift card template is meant to be used for some type of food – a restaurant, grocery store, anything food related because of the quote and note inside.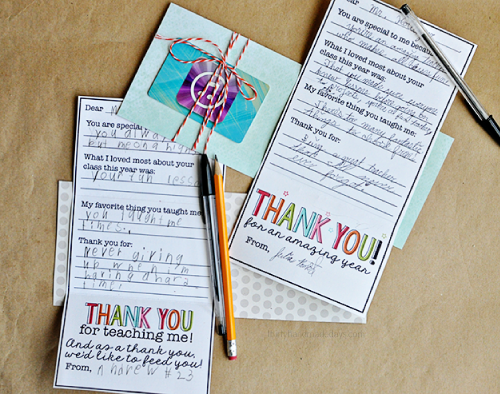 It is a double side template. One one side it has the quote and design and on the inside, your child can write a heartfelt note for his or her teacher. Refer to your printer's instructions to print on two sides as each printer is a little different. Download this Printable Gift Card template.
For a second gift card template download, make sure to visit 30days today!
If you like this, you might like some of my other favorite posts:

Make sure to catch me on Pinterest, Facebook, Instagram, Twitter & Google+ too.

Stop by 30Days for more crafty inspiration and to enter the Show your Appreciation giveaway today (you get a new entry each time your visit our guest blogger)! We are giving $1,000 from Michaels! You won't want to miss this!