Teacher Appreciation Week is the first full week in May. Through all of April I am excited to share some amazing ideas from some of the most wonderful bloggers for my Teacher Appreciation Gift Ideas series! It's a great month! You will be totally prepared with ideas to thank your teachers!
Hello, everyone! My name is Amy, and my blogging home is called Positively Splendid. When I'm not wrangling my four young kiddos, you'll usually find me knee-deep in my latest project. I'd love for you to stop by to say hello! 


I look forward to Cindy's teacher appreciation series each year, and I am so honored to be here! Today I'm sharing the gift idea my son will be giving to his teachers this year: personalized calculators with a fun "equation" printable gift tag to package them in a special way. Hopefully these with help to make the task of calculating all of those end-of-the-year report card grades a little less mundane!
For this project, you will need…
A small solar calculator
Patterned paper
Pencil
Scissors
Mod Podge
Foam brush
Clear treat bags
Computer and printer
Cardstock
Ribbon
Lay the calculator on top of the paper and trace around it with the pencil. 
Cut within the boundary of the line you just drew by 1/8″ or so, so that the paper piece fits perfectly on the back of the calculator, as shown.
Apply a thin coat of Mod Podge to the paper piece with the foam brush, and then adhere it to the back of the calculator, making sure to smooth out any bubbles.
Now, apply 2-3 light coats of Mod Podge over the paper, allowing each coat to dry for 10 minutes or so before adding the next. When the last coat is applied, allow the Mod Podge to dry completely.
Using a computer and printer, print the equation gift tag (linked below) onto cardstock. Cut the tags out with scissors, and have your child write his or her teachers' names and their name onto the tags. 
Now, slip the finished calculator into the treat bag, and close the bag with a piece of ribbon threaded through the gift tag. 
All finished!
This prettied up calculator is definitely a notch above the rest…
…and what teacher wouldn't smile at the thought of being 
2 nice + 2 be = 4 gotten?
To download the PDF printable gift tags I've shared today, click on the arrow with the line below it at the bottom right of the box below. If you're enjoying this post in a reader or via email subscription, you'll need to click over to the site to do so.
Thank you again to Cindy for having me over today. Y'all are welcome to visit me at Positively Splendid any time, and you can also find me on Twitter, Facebook and Pinterest!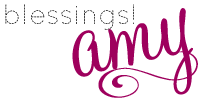 You might also like these other teacher appreciation ideas.