Make Somebodys Day! Send Good Vibes. Everything you need over 50% OFF. Learn More
I am excited to be offering 30 days of fun crafts to keep kids active and entertained this summer! You won't want to miss a day of these fun crafts for kids from some amazing bloggers! Please be sure to pay them a visit!
Anytime your kid's say, "Mom, I am bored" you will want to check out this arsenal of crafts for children. Just click the button in the left sidebar.
Stephanie, from Somewhat Simple, writes……..
Hi! I'm Stephanie from Somewhat Simple.
Last week the kids and I made this fun project that we plan to mail to grandma and grandpa. It was fun and it was simple- just the way I like it!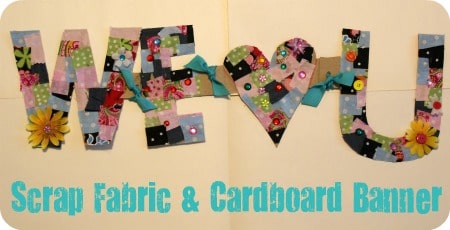 I had all the supplies on hand- I love projects like this!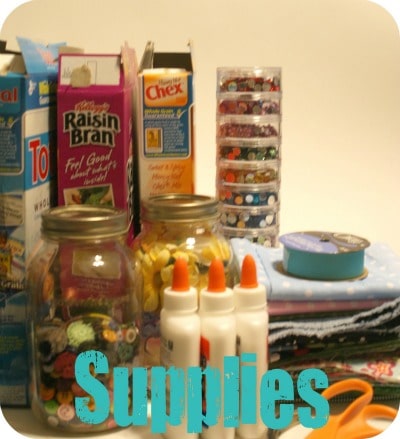 Cereal boxes (or cardboard), scissors, glue, hole punch, ribbon, scrap fabric, various embellishments
Here is how to make it: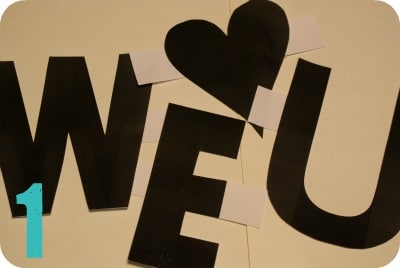 Print off the letters from the computer to be as big as you'd like. Then cut them out, leaving small "tags" on the sides.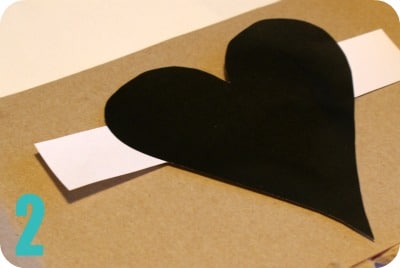 Trace the printed letters onto the cereal boxes and cut them out.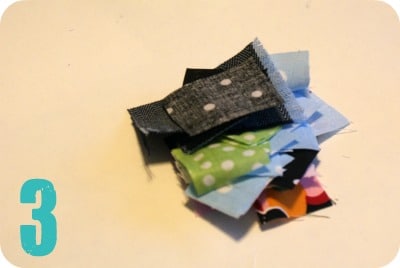 Cut your scrap fabric into various sizes of rectangles and squares.

Assemble your fabric collage by placing your glue all over the cardboard and stacking and arranging your scrap fabric. Cover your cardboard completely.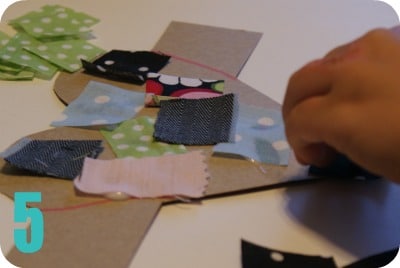 Embellish your fabric-covered letters with ribbon, silk flowers, buttons, rhinestones etc. Let this dry completely!
Once dry, flip your letter over and trim around the edges.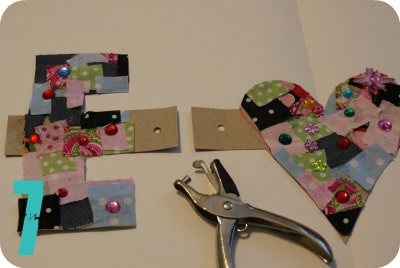 Punch a hole in the center of the tags on the sides of each letter.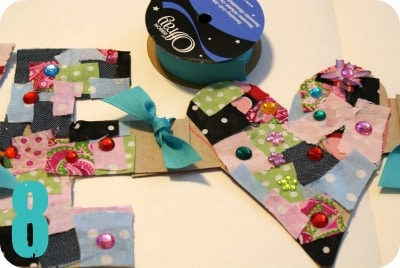 Insert some ribbon through the holes to attach them together and secure with a knot. Burn the edges with a match to stop the ribbon from fraying.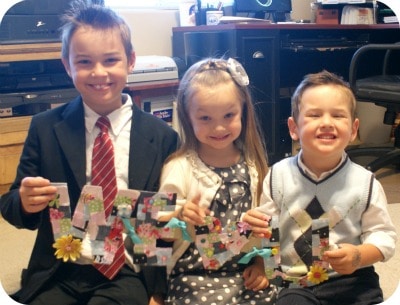 Take a picture of your kids holding their banner, then print the picture and fold your banner and send it to grandma and grandpa!