I am loving this easy snowflake infinity scarf tutorial. I hope you have been enjoying all the fabulous tutorials in my Bake Craft Sew Series.
—
Hola Skip to my Lou friends! My name is Joy and I am a Chilean Designer blogging over at HowJoyful.com
Today I am sharing with you how to make an easy snowflake infinity scarf, a perfect easy-fast holiday gift, the great part is that you don't need to use a serger because thin knit will not fray easily and in order to make this scarf you only need to sew the ends together.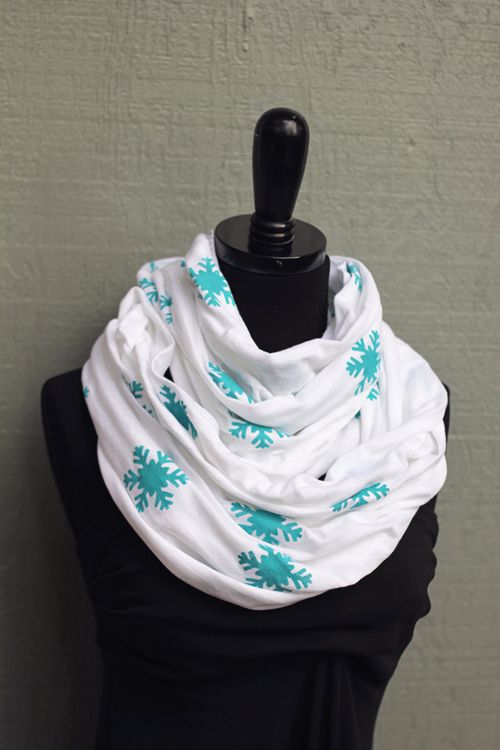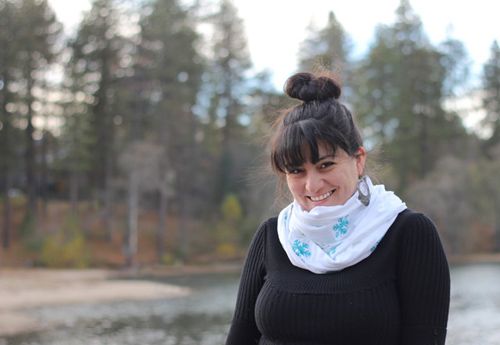 I already had the white knit so I picked a bright turquoise to make the snowflakes pop even more =]
MATERIALS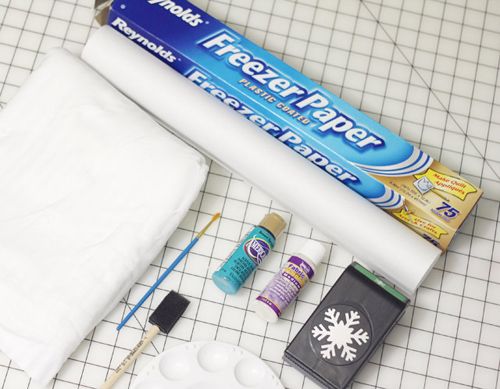 27″ of any knit fabric, I used designer tissue knit thin stripe white
Iron and iron board
HOW TO
The first step is to punch small pieces of Freezer paper. I had a hard time at first because I started punching only one sheet while the pieces were still curvy from the roll. So to make it easier I cut pieces and place a book on top for a day to make it flat. It also helps if you slice a piece of normal paper on the back after punching so the corners of the snowflake don't get caught on the edges of the puncher.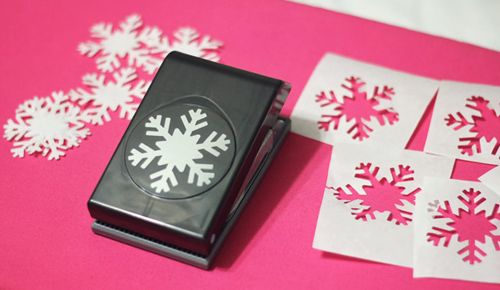 Once you have a good number of snowflakes, place the shiny side of the paper facing your fabric and iron it, pressing firmly down. I set the iron at the cotton setting.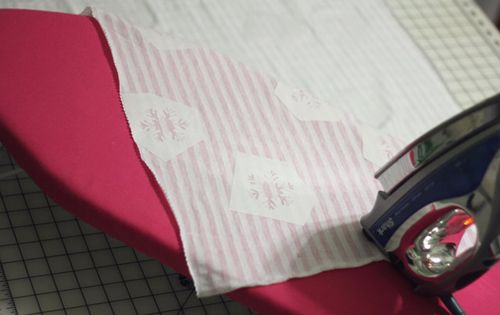 Lay the fabric down and make sure you put newspaper or any kind of paper down. Mix the fabric medium and the paint according to the medium directions.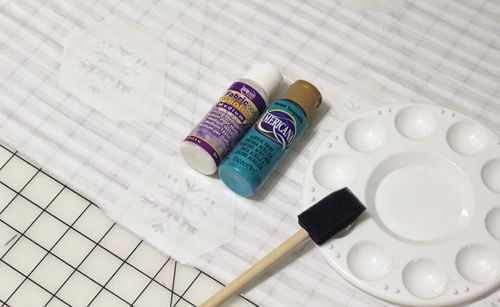 Use the sponge brush and gently add paint to the fabric, use more of a push down motion, not really a "brush" from side to side motion.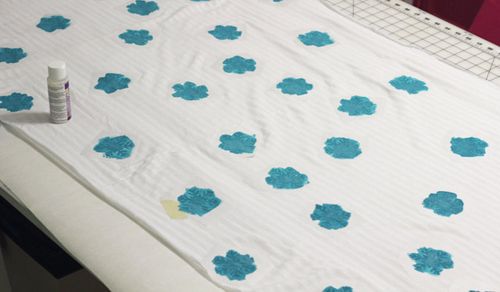 After you are done, remove the freezer paper to reveal your pattern.
Once your paint is dry place both ends with the wrong side facing out and sew a straight line at the edge, you are done!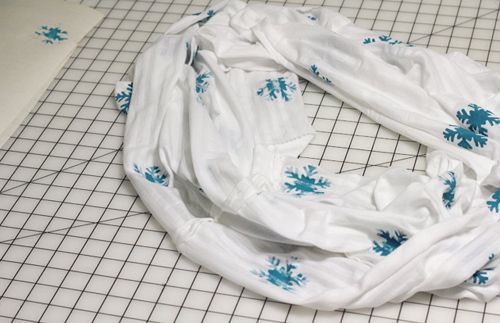 It's so easy to make super cute infinity scarfs for everyone in your family, imagine the possibilities with different color fabric, punchers and paint colors!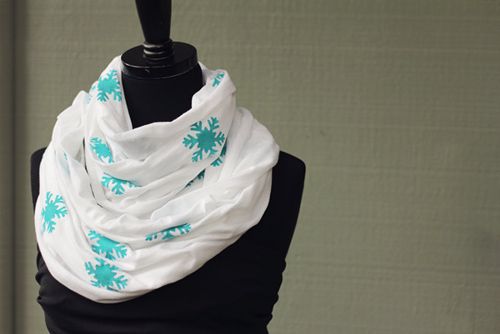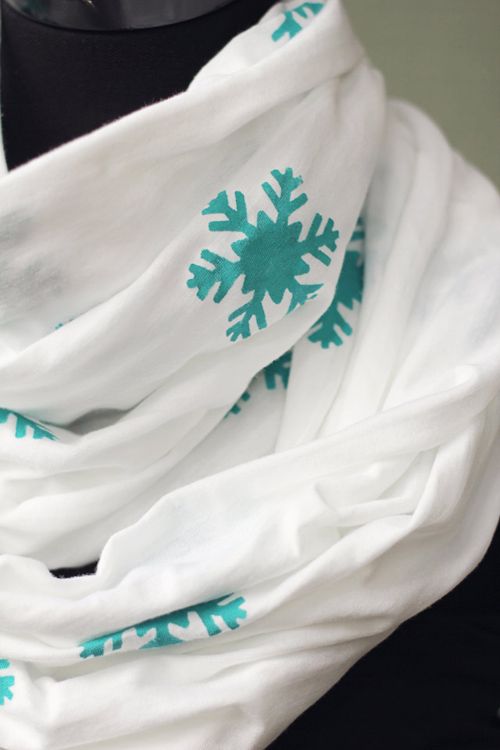 I hope you enjoy this easy tutorial and have a wonderful holiday season!
XO
Joy
—
You won't want to miss a day of sewn handmade gift ideas. According to Kelly is featuring gifts that can be crafted and A Southern Fairytale is sharing recipes perfect for making edible gifts! Enjoy!
SEW Amazing Giveaway worth over $1000
Stop by Skip to my Lou to enter the SEW Amazing Giveaway today (you get a new entry everyday)! I am giving away more than $1000.00 worth of sewing goodies! You won't want to miss this!