Teacher Appreciation Week is coming up the first full week in May. I am excited to share some amazing ideas from some of the most wonderful bloggers for my Teacher Appreciation Gift Ideas series! Stay tuned for the entire month of April. It's a great month! You will be totally prepared with ideas to thank your teachers! This Ex'STRAW'dinary Teacher Gift is a simple idea to let your teacher know they are special! Want to send a simple treat, these teacher appreciation treat boxes are perfect for almost any occasion.
Hi!  I am Leigh Anne from Your Homebased Mom. I am excited to be here today as part of Skip to My Lou's Teacher Appreciation Series.  My baby girl is graduating from college this month and it will be the first time in 26 years we won't have anyone in school.  With four kids and that many years of school, that's a lot of teachers.  We were lucky that the vast majority of those teachers were really good teachers.  So thankful for good teachers.
Today I've got a quick and easy idea if you'd like to give your children's teachers a little thank you to show your appreciation.  I used my very favorite caramel corn recipe and dressed it up a bit.  This recipe is the best.  The best part is, it is done in the microwave.  You can find my step by step tutorial for microwave caramel corn here.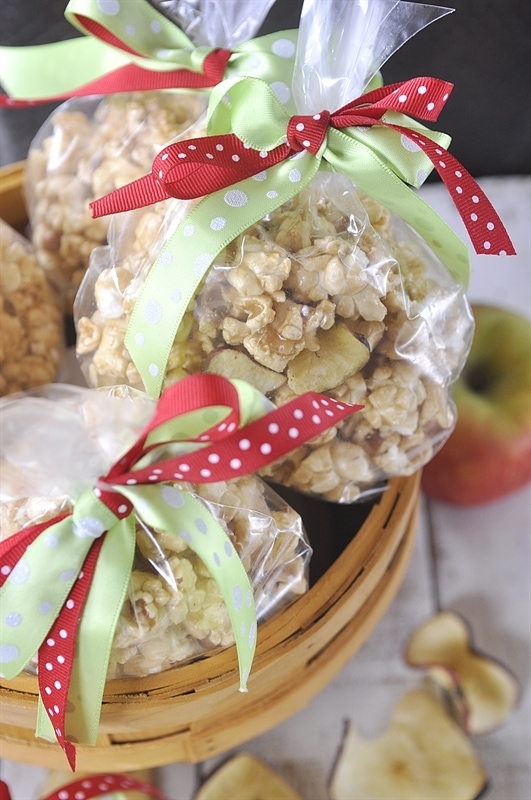 To make it more "teacher friendly"  I added in some powdered apple cider mix and some dried apple slices.  It gives it a yummy flavor and some fun texture in with the popcorn. I am a big fan of caramel apples in any shape or form.  Last year, as part of Cindy's Teacher Appreciation Series, I shared a fun way to dress up a store bought caramel apple for your teachers.
Just make the caramel corn according to the directions and add in 1 1/2 Tbsp of powdered apple cider mix with all the ingredients before microwaving it.  Then after you spread the caramel corn out on the baking sheet sprinkle it with the apple slices.
That's it!  So simple.
I found these little round cellophane bags at Michaels and added a little red and green ribbon and it is all set to go. A nice handwritten note from you or your child expressing your appreciation to the teacher would be the final touch.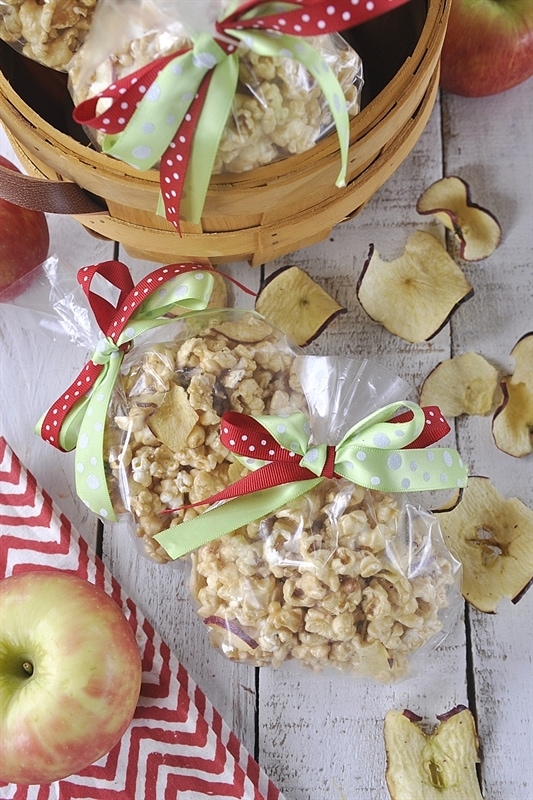 I have to say it was a good thing I didn't have to save any of this caramel apple popcorn to give to teachers because I had a hard time not eating it all!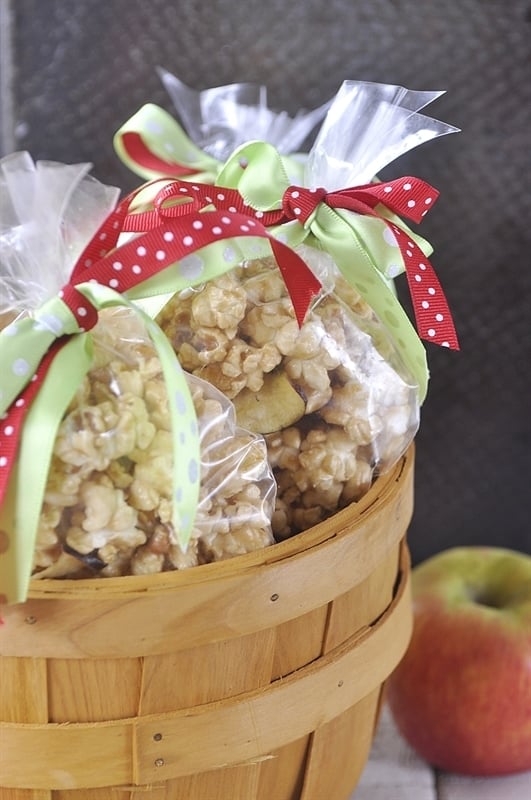 Caramel Apple Popcorn
Author:
Prep time: 5 mins
Cook time: 10 mins
Total time: 15 mins
Ingredients
16 cups popped corn (I used my air popper) or 2 bags of microwave popcorn
1 C brown sugar
¼ C light corn syrup
½ C butter
½ tsp baking soda
½-1 tsp vanilla
1 1/2 Tbsp powdered apple cider mix
1 2.5 oz. bag of dried apple chips, lightly crushed
Instructions
Cook sugar, syrup, apple cider mix and butter in a glass bowl in microwave on high for one minute
Stir and repeat for a total of five minutes
Should be hot and bubble
Add baking soda, vanilla
Mix until foamy
Put popped corn into a brown grocery bag
Pour syrup into bag
Stir to coat
Fold bag over
Place in microwave and microwave for one minute and shake
Repeat
Microwave 30 seconds and shake
Repeat
Pour popcorn out to cool on a baking sheet
Sprinkle with apple chips.
3.2.2925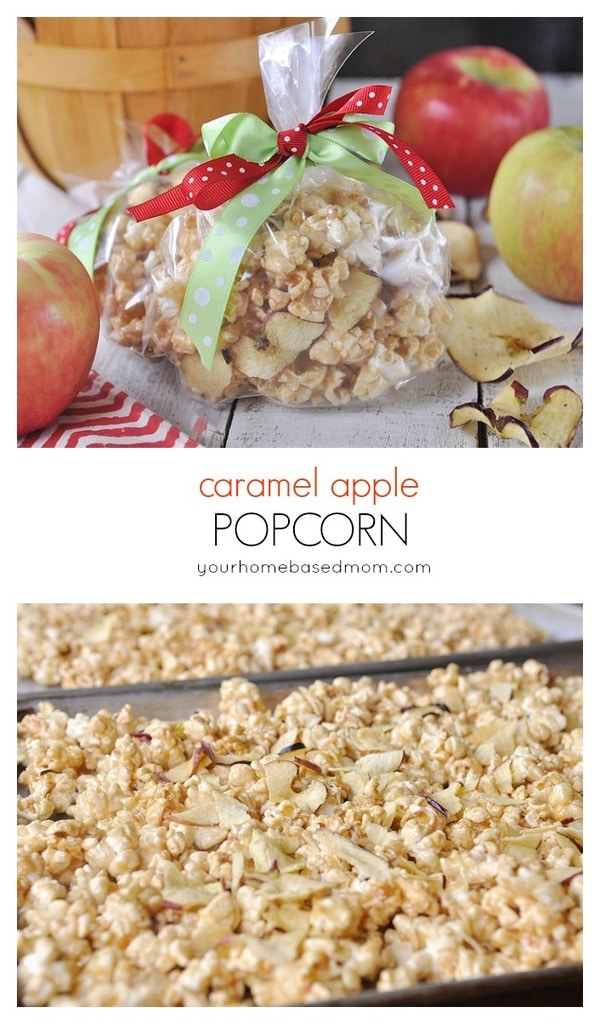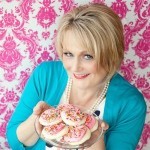 I hope you'll take a few minutes to come over and visit me at Your Homebased Mom where you will find hundreds of delicious family friendly recipes and alot of fun party, entertaining and fashion ideas and tips too!
Check out some of my most popular posts here:
30+ Easy, Delicious Family Friendly Slow Cooker Meals
Stop by Your Homebased Mom today for more crafty inspiration and to enter the Show your Appreciation giveaway today (you get a new entry each time your visit our guest blogger)! We are giving $1,500 in prizes! You won't want to miss this!