I am excited to be a part of Cindy's fun Teacher Appreciation Idea Series. I love teachers! We even have one in the family now. My oldest daughter is just completing her first year of teaching. I think she now has a better appreciation for the teachers she had growing up!!
When Cindy invited me to be part of the series I put a message out on Facebook to all of my teacher friends and I asked them what their favorite teacher appreciation gift was. One of them mentioned that one of the best gifts she ever received was a Rocky Mountain Chocolate Factory gift card. I love that place too and my favorite thing there is the Apple Pie Caramel Apple. I decided that would be a perfect gift for a teacher. What teacher doesn't love an apple, especially when it is covered in caramel, white chocolate and cinnamon sugar? Yum.
I added a fun little printable tag letting the teacher know that A is not just for apple but it is for Awesome too and they are pretty awesome.
The best part about this gift is how easy it is to put together. I just purchased my apples, but them in a cellophane bag I picked up at the craft store and then added some red ribbon and the tag.  E is for Easy!
Now of course you could always make your own caramel apples if you felt so inclined, I have a great recipe and tutorial for you on my blog Your Homebased Mom.  I'd love for you to come over for a visit.  I kind of like caramel apples and even have a second tutorial where I make the caramel from scratch!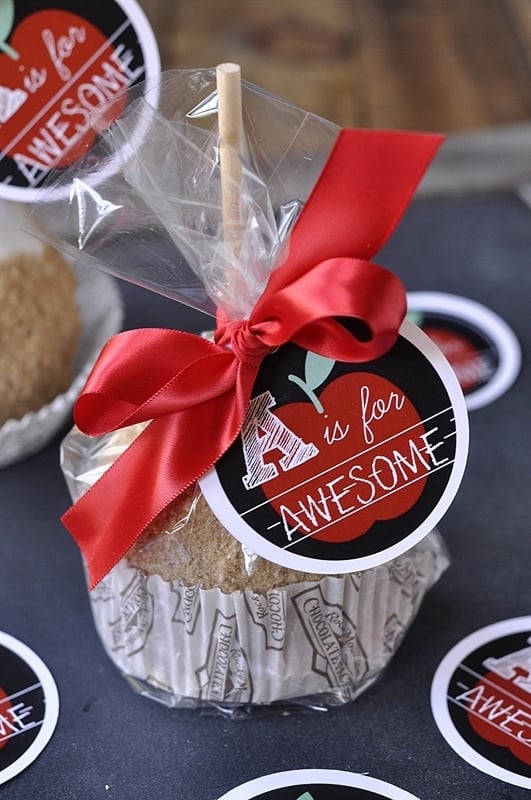 To download the printable click here: Teacher Appreciation Gift Tag
I also have a downloadable Printable Apple Notecard available over at my blog today.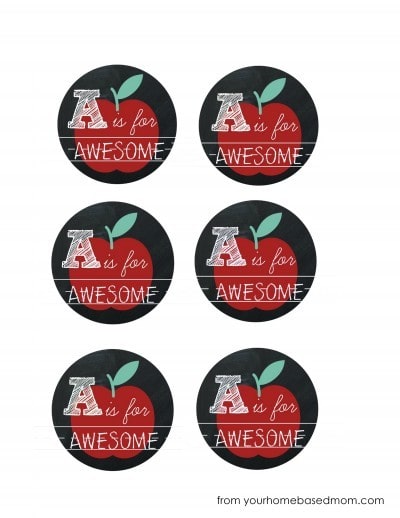 Check out some of my latest recipes over at Your Homebased Mom: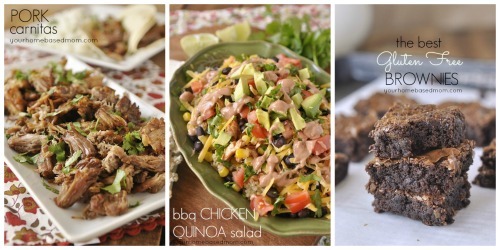 Pork Carnitas – BBQ Chicken Quinoa Salad – Gluten Free Brownies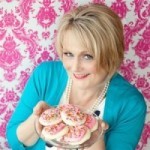 I'm Leigh Anne and food, family and friends are three of my favorite things. I am the mother of four young adults, a new mother in law and am still trying to adjust to life as an empty nester along with my husband of over 30 years.  I love throwing parties, burying my head in a book and digging in the dirt in my garden.    I believe that life is beautiful and it is up to us to find and create that beauty.  I love sharing my journey to finding the pretty and delicious in life over at Your Homebased Mom.
You can also visit me on Facebook, Pinterest, Twitter or Instagram.
Teacher Appreciation Week is the first full week in May. Through all of April I am excited to share some amazing ideas from some of the most wonderful bloggers for my Teacher Appreciation Gift Ideas series! It's a great month! You will be totally prepared with ideas to thank your teachers!
Stop by Your Homebased Mom for more crafty inspiration and to enter the Show your Appreciation giveaway today (you get a new entry each time your visit our guest blogger)! We are giving $1,000 from Michaels! You won't want to miss this!