Anytime your kid's say, "Mom, I am bored" you will want to check out this arsenal of boredom buster crafts. Just click the button in the left sidebar.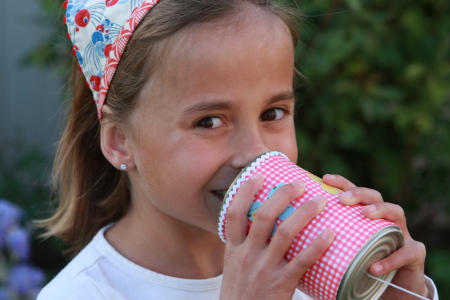 Hi, My name is Calli. I keep a blog called Make it Do. I am thrilled to be back at Skip to My Lou Craft Camp.
Since my kids and I love to create together, 30 days of craft inspiration is just the ticket for the long summer days ahead.
Today I'm sharing a project that most of us have made at least once in our life.
It's the original, "Can you hear me now?"
No, not a cell phone… but a Can Phone.
In our world of high tech gadgets, a can phone is as low tech as it gets. Most kids today have never even heard of one before. It good to know that some thing don't change, and just like when we were kids, a can phone can still provide hours of fun. What could be better than sitting across the yard on a summer afternoon telling your sister secrets and knock knock jokes?
But first you've got to make your phone. I'm not sure which my kids enjoyed more, creating or using their phones. Here's how: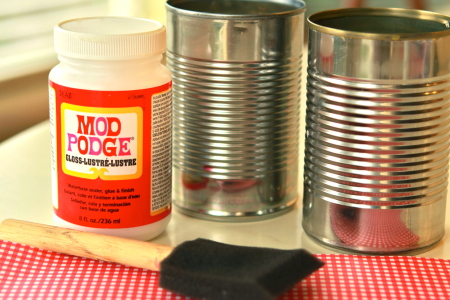 To make can phones you will need to cans or cups and a long string. That's it. I told you it was low tech.
But since we love to craft at our home, we also spruced our phones up a bit.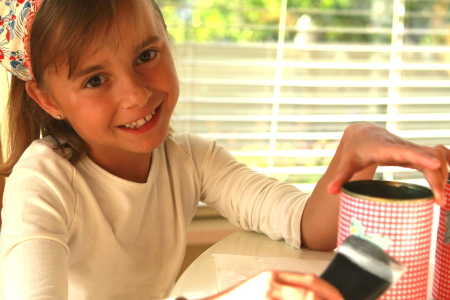 We used only what we had on hand, a little scrapbook paper and some cut out paper butterflies to cover our cans using Mod Podge. My girls LOVE Mod Podge.
The best part about a can phone is you can use whatever fun decorations you have on hand…. stickers, ribbon, or crayons.
My girls kept it simple with just the butterflies and a little rickrack for fun. When my girls had their cans just the way they liked them, we set them aside to dry.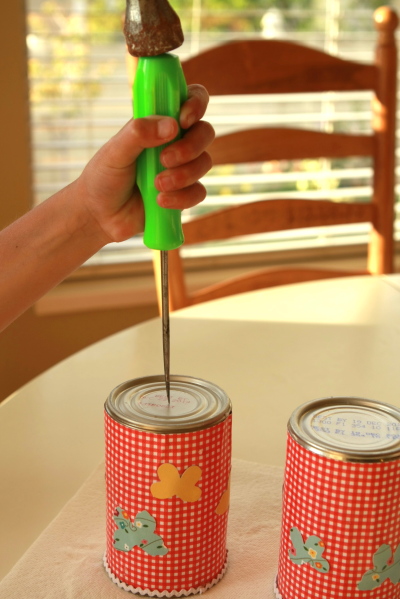 Once dry, I poked a small hole in the bottom center of each can. You can use a nail or an awl with a hammer. Make sure the hole is small, just barely big enough to put the string through.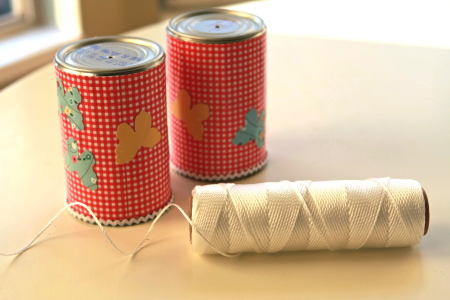 You'll need a long string. The type of string isn't important, just be sure it's something that doesn't stretch too much so you can pull it taut. A taut string is the key to this project working.
My kids wanted a long string, so we used about 40 feet. The distance also doesn't matter so much either, so long as the string is taut. I think you can go as long a 100 feet and have it still work.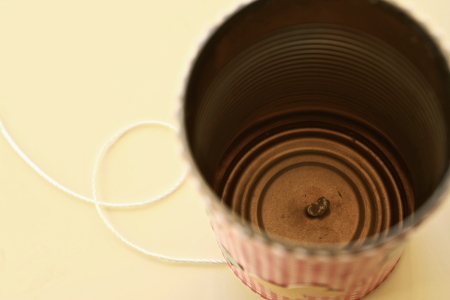 Thread the end of the string through the hole in the can and tie it in a large tight knot. Because my string was nylon, I used a flame to burn the end and keep it from fraying. Repeat for the other can, and your "phone" is done.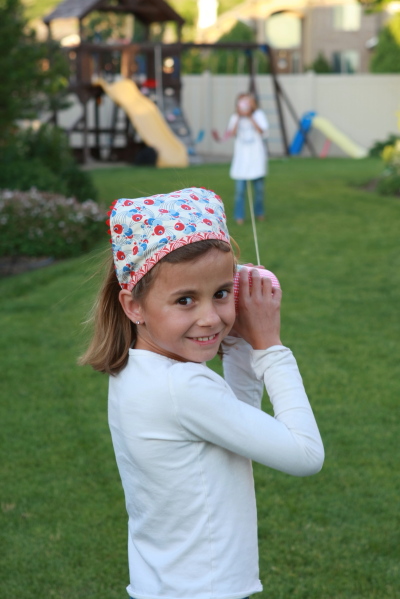 The kids experimented and found it worked only when the string was straight and tight. It didn't work going around corners and doors in the house. But when it's straight….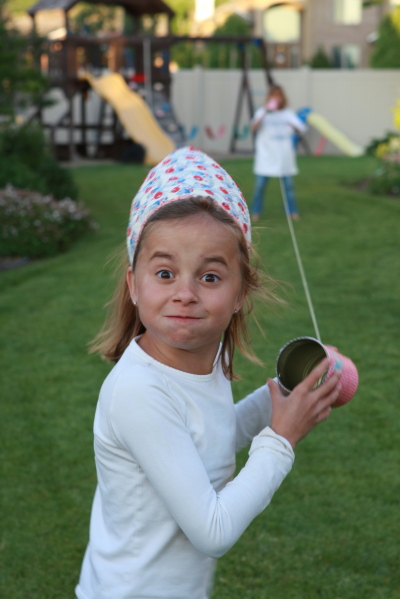 "It WORKS!" I just heard her!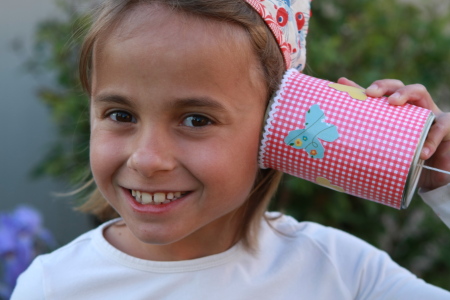 "Which Looney Tune character says swear words?" Gee, I don't know.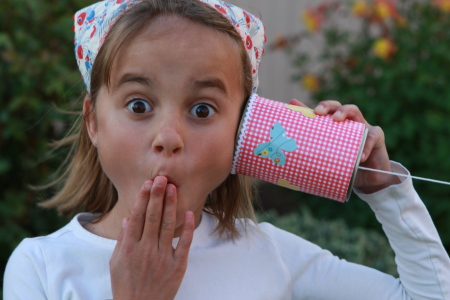 "The ROAD RUNNER!" "Beep beep!"
Oh, to be young again, and telling 3rd grade jokes on a can phone. That is the life.
Happy summer crafting everyone!
Thank you Cindy for inviting me to join the fun here on Skip to My Lou Craft Camp!
Be sure to drop by Make it Do and say hi. I'll be sharing more simple fun projects and great recipes all summer.