Hi there, Skip to my Lou friends!! Kristyn from Lil' Luna here!! I'm so happy to be guest posting for Cindy today. She is a great friend and is someone I have looked up to you for a very long time. 🙂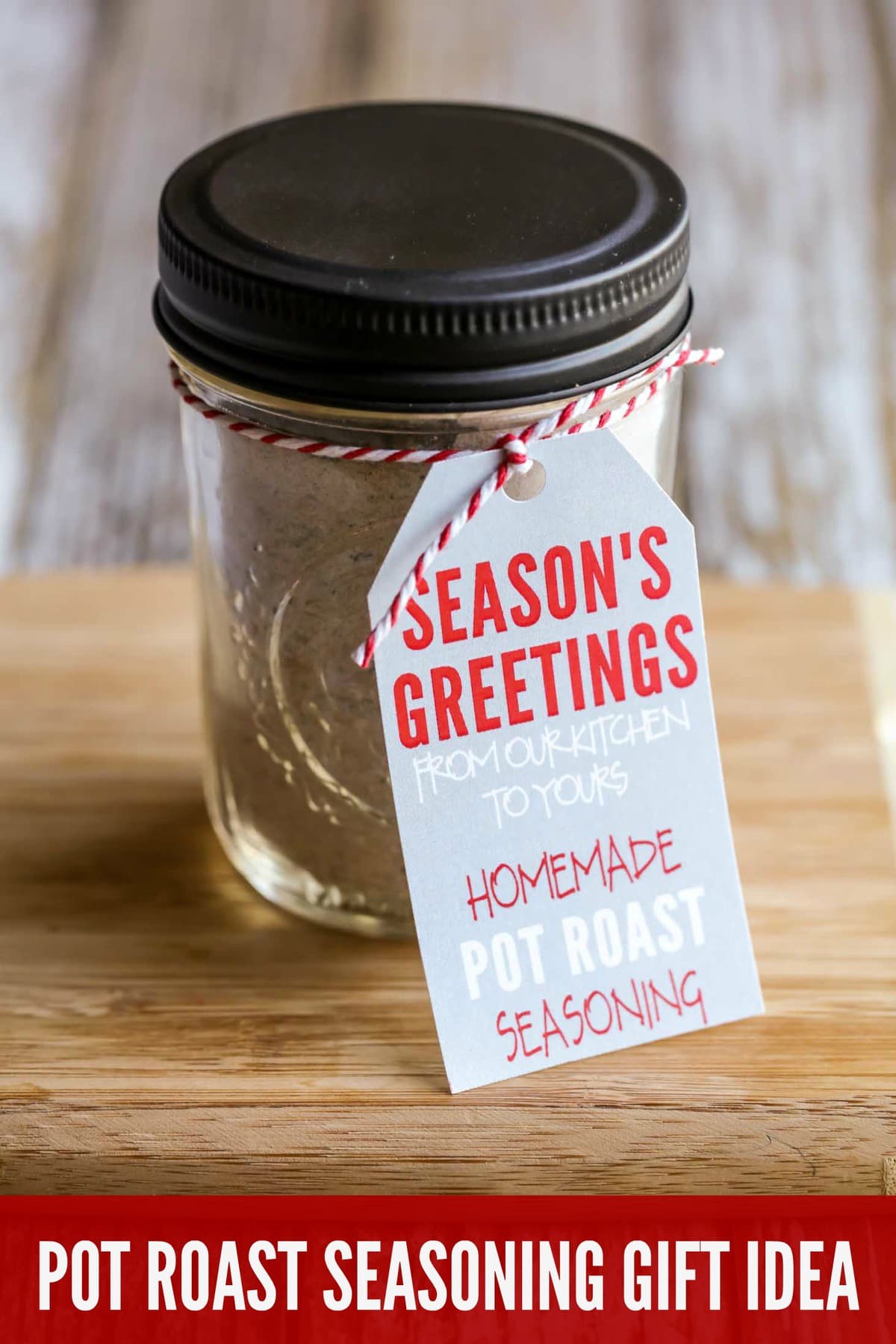 Today I wanted to share with you a cute and simple gift idea for the holidays. It can be for friends, neighbors or even one for mom's stocking. It's a Pot Roast Seasoning Gift. As I was trying to think of simple and practical gifts, I tried to think of the things I knew I would love to get, and those things almost always involve the kitchen (surprised?!) One of the recipes we make at least once a month is Pot Roast. We make a seasoning to go with it, so I thought it would be fun to put together a cute gift for Pot Roast Seasoning so that others can enjoy this delicious recipe too. I've shared the recipe for Roast on my site, but now you can share it with others with this Pot Roast Seasoning Gift. Best part? It's super simple to make!!
Pot Roast Seasoning Gift Idea
Here is what you'll need
SUPPLIES:
8 oz. jar
Twine/Ribbon
Printable Tag
3 Tablespoons Hidden Valley Ranch Dry Seasoning Mix
3 Tablespoons Brown Gravy Dry Mix
3 Tablespoons Italian Dressing Dry Mix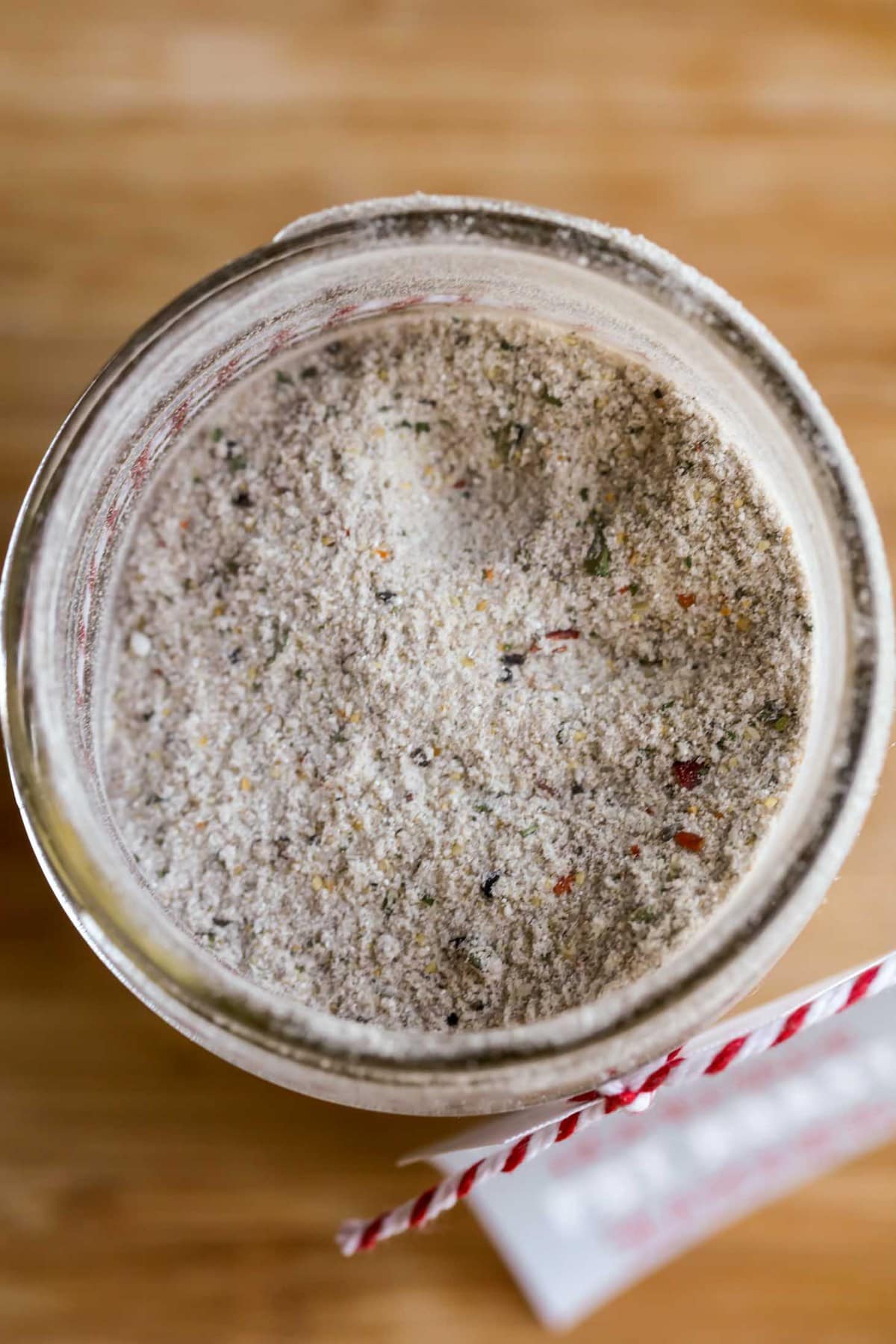 Just combine all seasonings in a bowl, mix well, and add to your jar!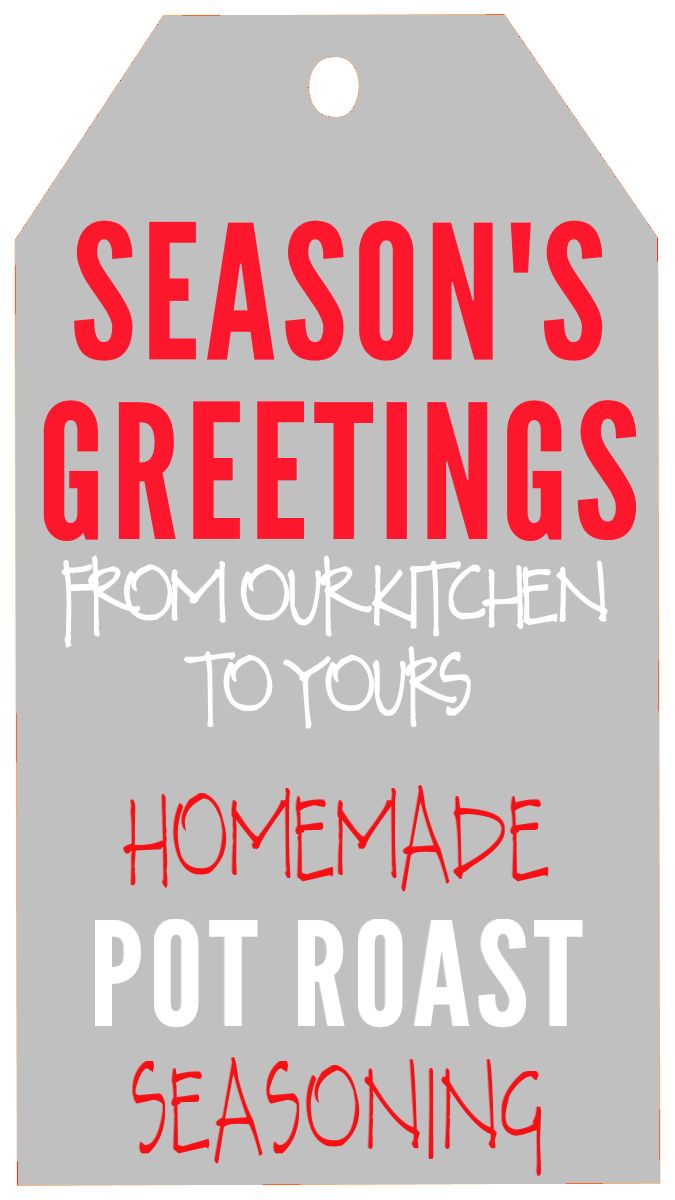 TO DOWNLOAD:
Click on the image above, right-click and SAVE. Open it in a program like WORD, RE-SIZE, and PRINT.
Cut out and attach to your jar with ribbon or twine.
Voila!!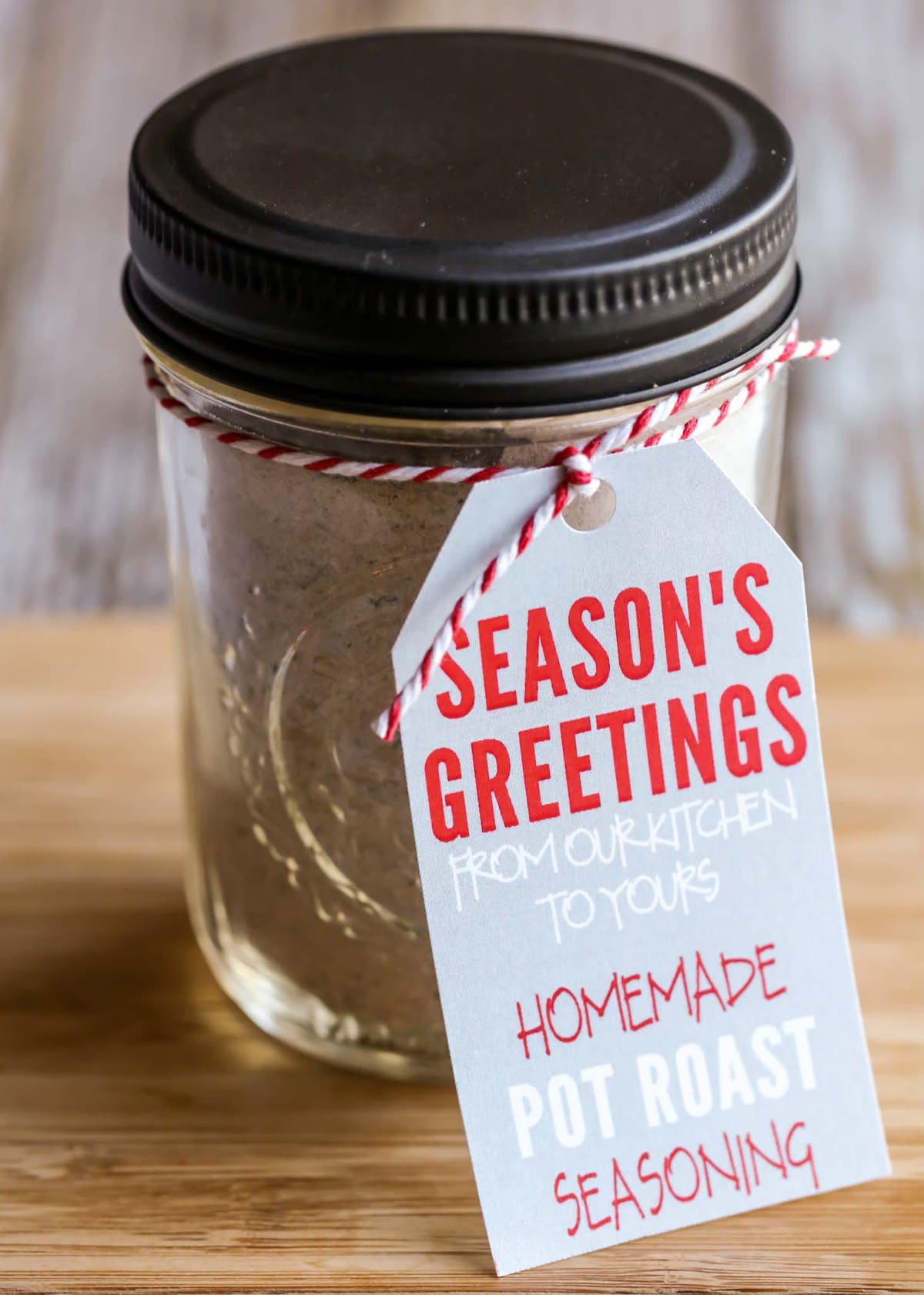 Now you have a simple and cute gift idea that is practical and will help others have the best Roast out there!! All you need to do is tell them to add some water and sprinkle the seasoning all over the roast and let it cook in the crock pot. Easy peasy. We make this at least once a month since it's so simple. 😉
For the easy Pot Roast recipe, CLICK HERE.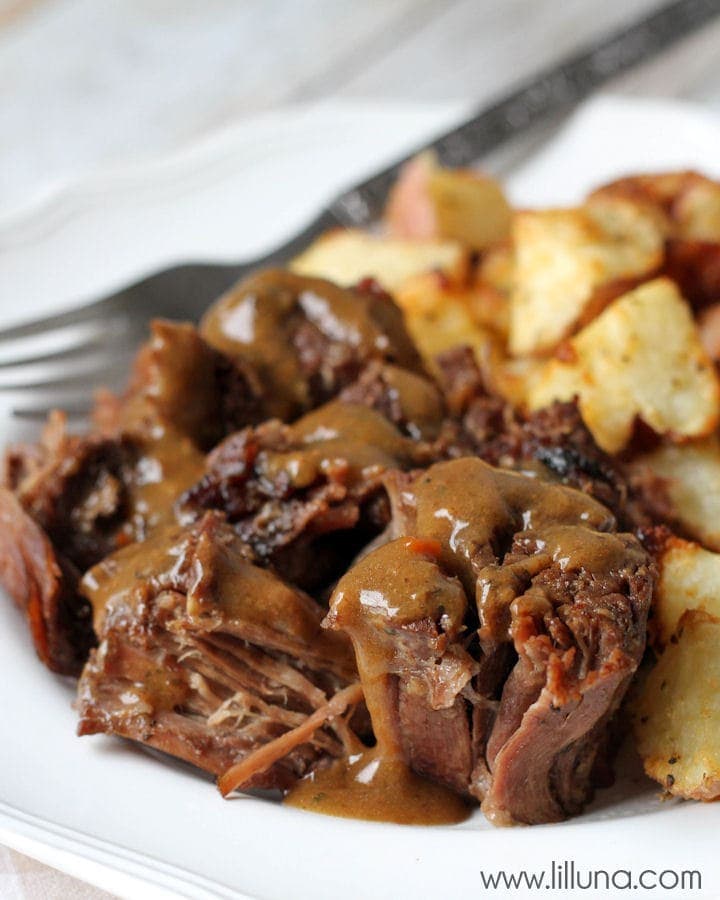 For more simple gift ideas, check out: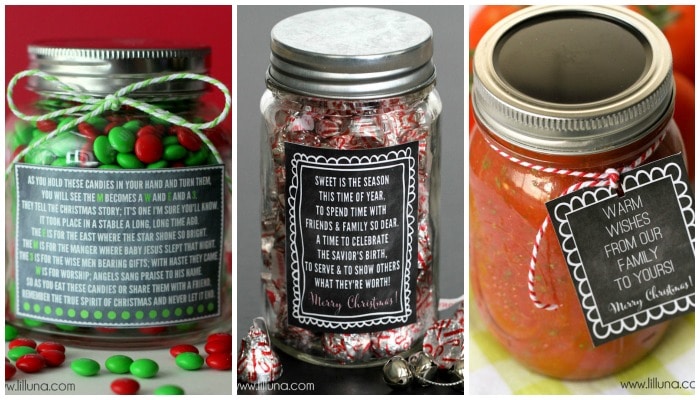 Christmas M&M Jar Gift – Christmas Jar Gift – Homemade Salsa Gift
Thanks for having me today, Cindy – and Merry Christmas!! For even more great ideas follow me on Facebook – Pinterest – Instagram – Twitter – Periscope.
And get weekly emails with monthly freebies by signing up for the Lil' Luna newsletter.
XO – Kristyn