Keeping kids busy on the go can be a bit tricky! This DIY I Spy activity bag will keep the kids entertained and engaged! This two in one bag has room for books, toys, crayons and then right on the front a clever I SPY patch. Too fun! Turn of the screen and fill your child's moments with creative activities.  What about starting them sewing? These sewing practice sheets are a great way to start.  Crochet is another fun lifetime activity. This flower crochet headband is a good beginner project.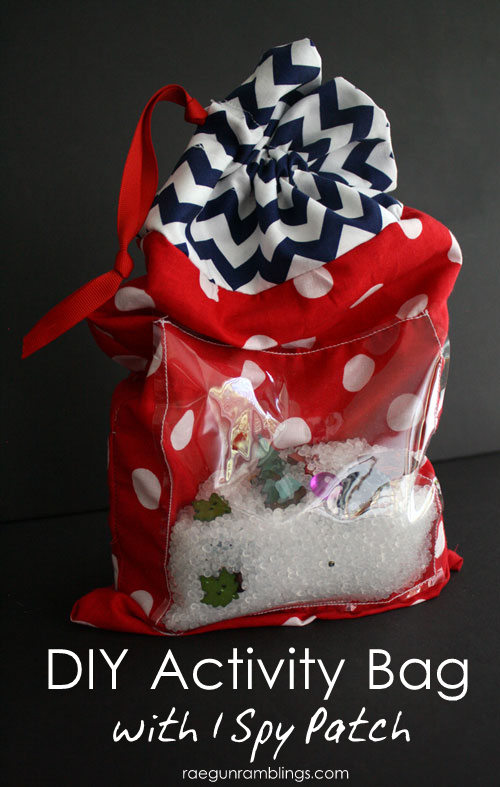 I feel like Summer is go, go, go. We're always headed somewhere, running out the door, or in between fun activities. Marissa from Rae Gun Ramblings here and I'm excited to share with you an easy Activity Bag Tutorial. It's extra fun because it has an I Spy Patch right on the outside of the bag and is big enough to throw in coloring stuff, a book or two, and even some toys.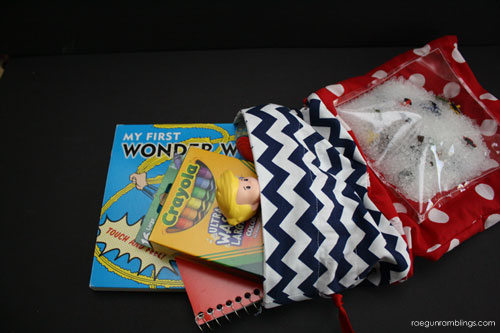 Whether you drag the bag along to keep the kiddos entertained in the car or have it on hand to combat the inevitable cries of "I'm bored" this bag will be great to have around.
How to make a  DIY I Spy activity bag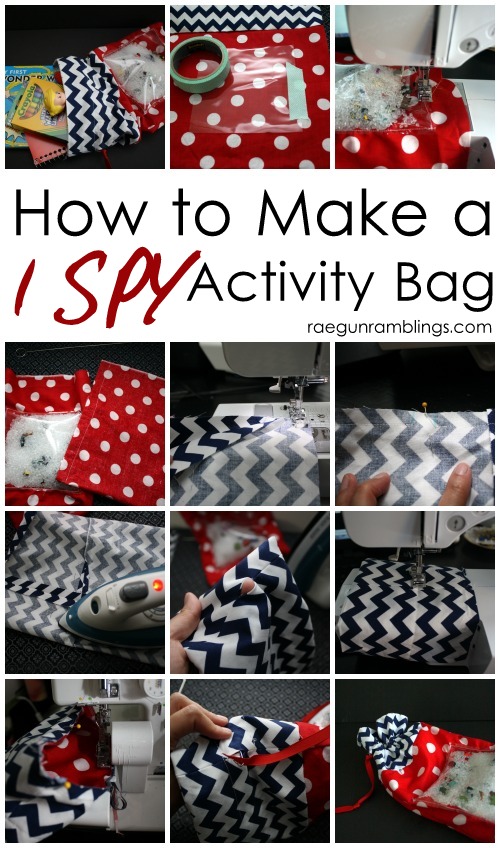 DIY I Spy activity bag supplies
Bottom Fabric 2 pieces 10×22 inches
Top Fabric 2 pieces 6 x22 inches
Ribbon 20 inches long
Clear Vinyl 6×6 inches
Safety Pin
Clear Beads (like Poly Pellets)
I Spy trinkets (I like various buttons but you can use anything)
Washi Tape (or any tape)
What to Do
Start by folding the bottom pieces in half and then position the vinyl square on the center of one side (the fold should be to the bottom).
Sew the vinyl square around 3 sides attaching it to the fabric. I like to use washi tape to help keep the vinyl in place while I sew.
Fill will beads and trinkets.
Sew the final side closed.
With right sides together sew down the two sides of each bottom piece. The fold should be at the bottom and there should be an opening at the top.
Turn the piece with the I Spy Patch right side out and slide the other piece into it.
Now with right sides together sew one long edge of the top fabrics together.
Turn right side out and iron. Fold in half lengthwise and arrange above the bottom pieces. Cut off any excess fabric leaving just about 1/2 an inch past the bottom (this is for your seam allowance.
Open up the top fabric match the seam line and on each side mark a 1 inch pace in the middle. Sew to that space making sure to back stitch at both ends and then past it over the seam and to your other mark. And then down the end. This is so there will be a hole to put your ribbon through.
Press the seam open and fold in half.
You should see a little hole.
Sew a line joining both fabrics above and below the hole.
Now with the raw edges of all the fabrics touching sew together. Make sure that the top fabric is on top of the right side of the bottom fabric. Finish the edge with a serger or zig zag stitch.
Flip the top part up and you should have a bag.
Finally thread the ribbon through the casing and knot and you are good to go!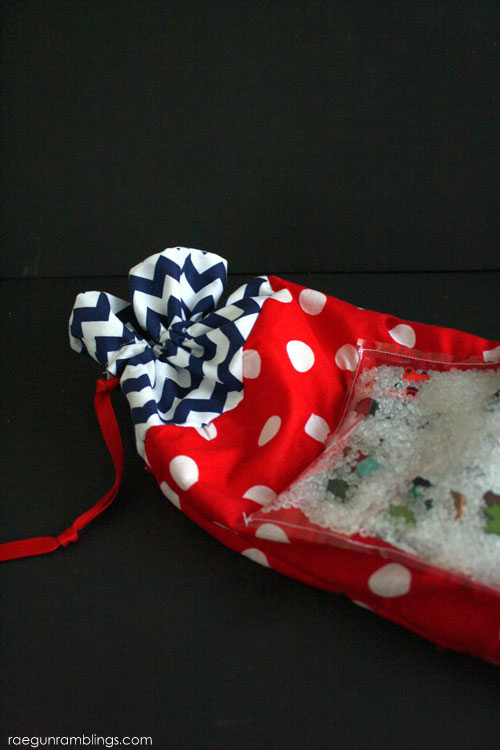 This is a fun project because you can have your little ones pick out the little trinkets to go in the I Spy Patch. Send them around the house looking for little gems or let them pick out buttons. They will have a blast finding the perfect items to add in.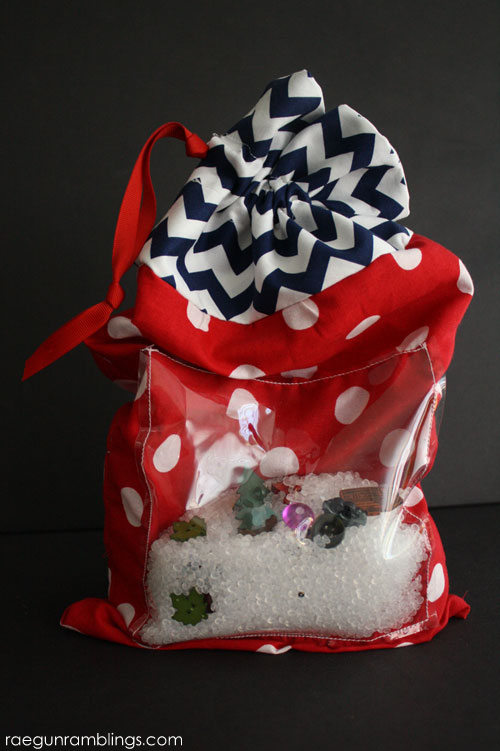 I hope you like this project. It's pretty simple sewing-wise just a few straight lines so it should come together fast I think most people could do this in under an hour. I'd love you to stop buy and visit some time and before I go here are some of my favorite projects and bookish posts.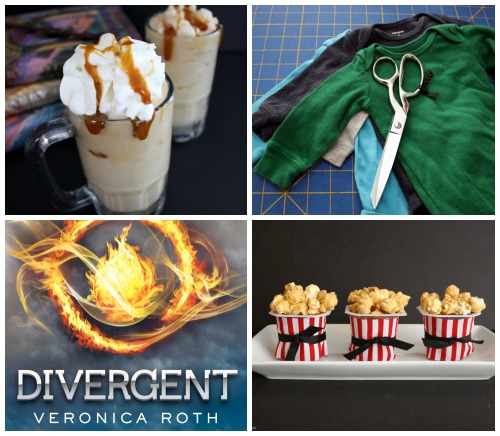 Harry Potter Non-Alcoholic Butterbeer | How to Easily Alter Kid Clothes | 100+ Books for Divergent Fans | Popcorn Pudding Cups
Marissa's a huge Harry Potter fan, lover of fried food, Instagram addict, and mama to 3 month old Teddy. She spends her days sewing baby clothes for her shop Rae Gun and blogs over at Rae Gun Ramblings where she loves to share her favorite recipes, creative tutorials, and book recommendations. Stop by her blog to see more and say hi!
Let's connect! You can also find me hanging out here.