A reader asked if you can make Strawberry Fruit Leather. The answer is yes!
We are lucky to have Marie from Makes and Takes here sharing her special tips and yummy recipe for strawberry fruit leather!
Marie writes…
Each Summer, my Mom and I make Apricot Fruit Leather. It's so good and super healthy. Since I posted it last year, someone asked if other fruit could be used. My mom remembers trying other flavors in the past, but always had the best success with apricots. So I decided to take up the challenge of trying some other flavors out. This week it was Strawberries and it turned out great.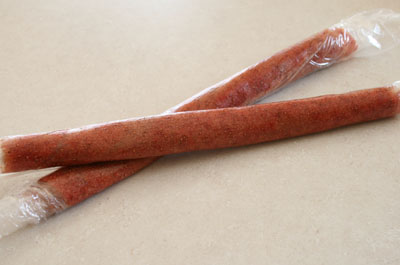 I used the exact same recipe from Apricot Leather for the Strawberry. 2 cups strawberries, 2 T. honey, 1 T. lemon juice. Blend, spread, and dry.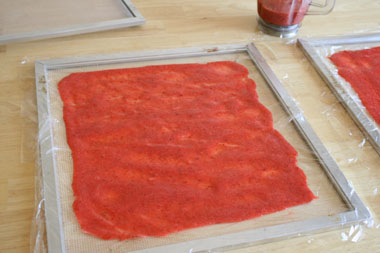 I've heard you can dry your leather in the oven at a very low temp, but I love to do it in the sun. I use these old drying racks, but you can use almost anything, as long as the top is covered with holes to let in sun and air, but keep out bugs and dirt. The Strawberry leather took a little bit longer to dry, an extra day, but still delicious. And I don't even notice the little seeds.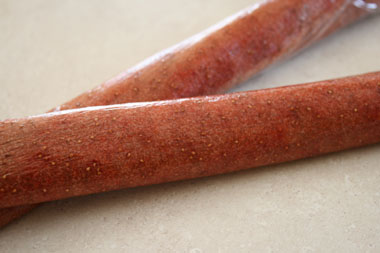 Since Strawberry Leather was such a success, I'm on to peach and possibly plum. What fruit have you tried to dry before?